GO-TO-MARKET | TESLA
DRIVING AN
ELECTRIC EXPERIENCE
We steered the Tesla Model S right through the EV credibility gap.
Challenge
From the outset, Tesla has worked hard to counter the perception that their electric vehicles are not for everyone. The company needed to position the dual-motor Model S as a car built for real drivers in the real world.
Insight
A new product from a new manufacturer? That's a serious barrier to consideration for the typical consumer. And prospects won't take a manufacturer on their word, but they will trust the experiences of those who have been behind the wheel.
Solution
We focused on market misconceptions and identified the opportunities to set the record straight, from the proving grounds to the backroads. And we captured it all on video to bring the experience right into the showroom and share in ongoing social campaigns.
Brand Experience
To showcase the high performance and all-weather dependability of the dual-motor Model S, Tesla planned a coast-to-coast test drive event tour. We gave the tour its creative theme and a distinctive mark to guarantee that test drivers came away with a memorable hook they could share.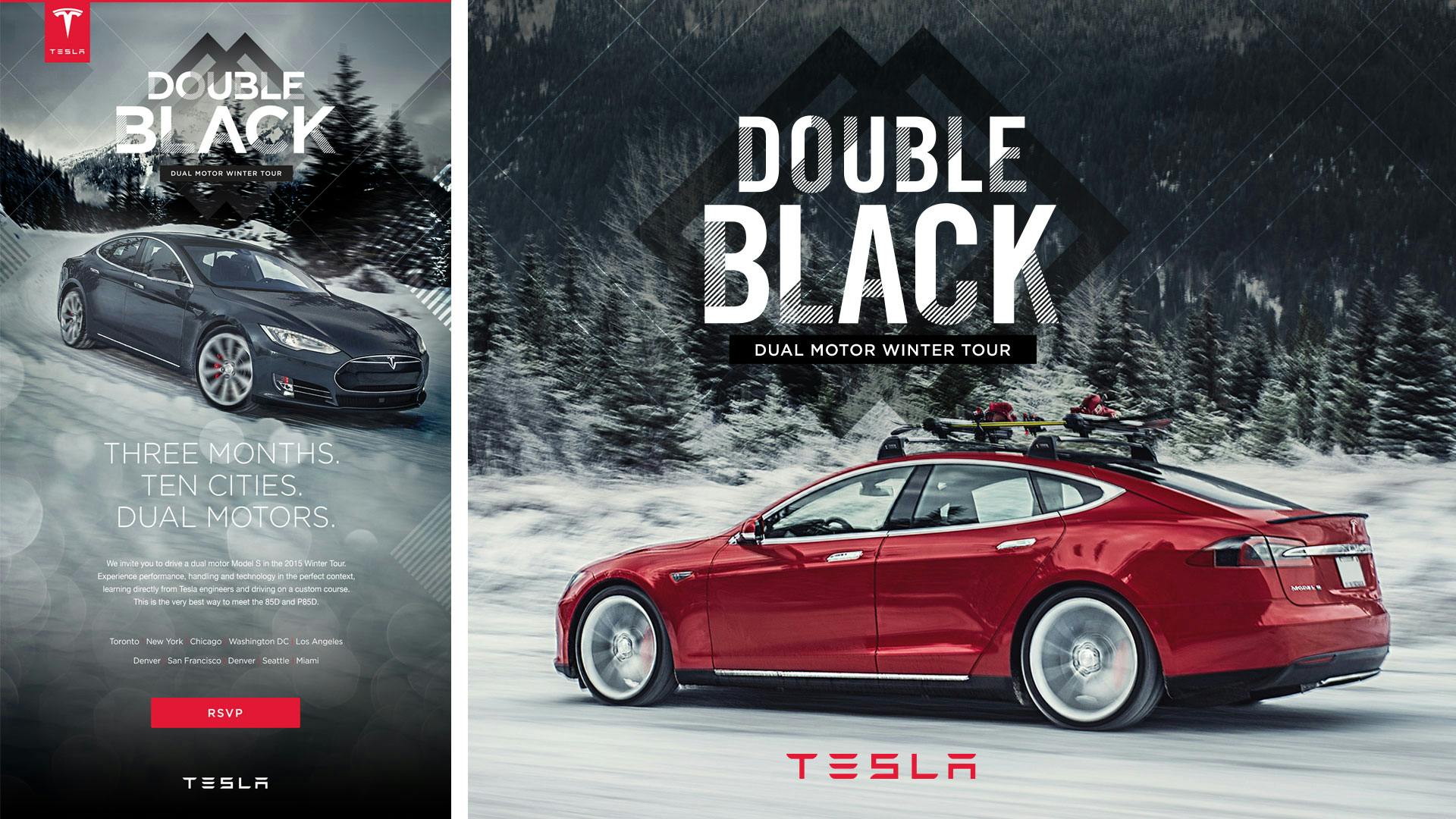 Driving Momentum
To maximize marketing ROI, we used the insights and footage from the first stop in the Double Black tour to create the promotional teaser and the media campaign assets that drove consumer interest at each subsequent stop.
Voice of the Customer
To extend the brand experience, we turned the camera on early adopters of the Model S and uncovered real world selling points that Tesla used at the point of purchase and injected into social channels.
The Tesla Model S marketing projects were conceived and executed by Crafted Stories. McMillan acquired the top talent and intellectual property of Crafted Stories in October of 2018.