BRAND | HUB INTERNATIONAL
A brand revolution
Rapidly evolving a brand in-market.
Challenge
Years of breakneck growth through acquisition had led HUB International—the world's 7th largest insurance brokerage—to a fragmented brand experience. HUB needed to reenergize its brand with a clarified purpose, an updated look and feel, and a new, digital-first customer experience.
Insight
When we compared the company's target audience and its own brokers—many of them business owners themselves before coming under the HUB banner—we discovered something interesting: they have a lot in common. We realized we could make this entrepreneurial mindset the central focus of our message.
Solution
HUB wanted to move fast, so we went agile. We soft-launched the brand through three major go-to-market campaigns and rapidly evolved it along the way. The result was a strikingly simple visual brand that completely changed how HUB presented itself to customers.
7,000+
new leads generated
17%
year-over-year increase in site traffic
Beyond the Circumference
The rebrand emerged first on HUB's website, then expanded to thought-leadership pieces, nurture email series, social media properties, and other collateral.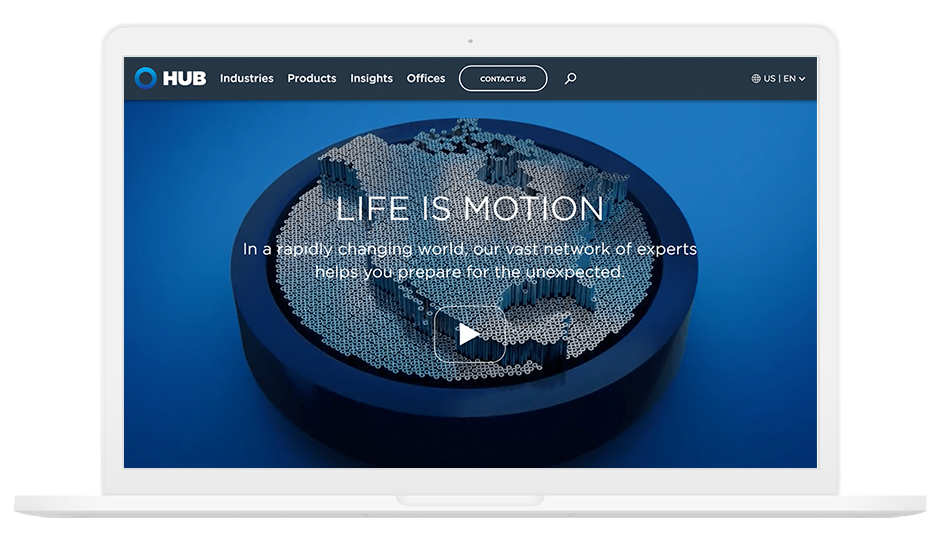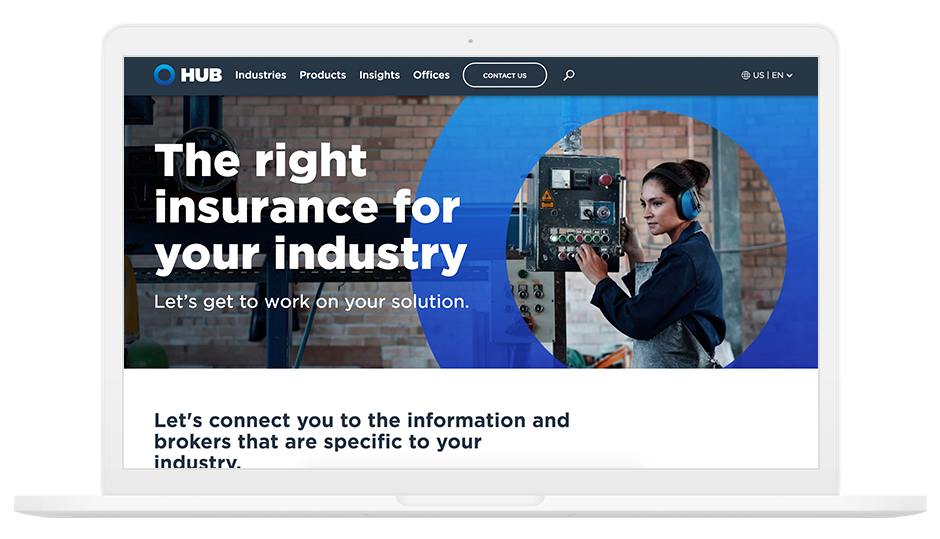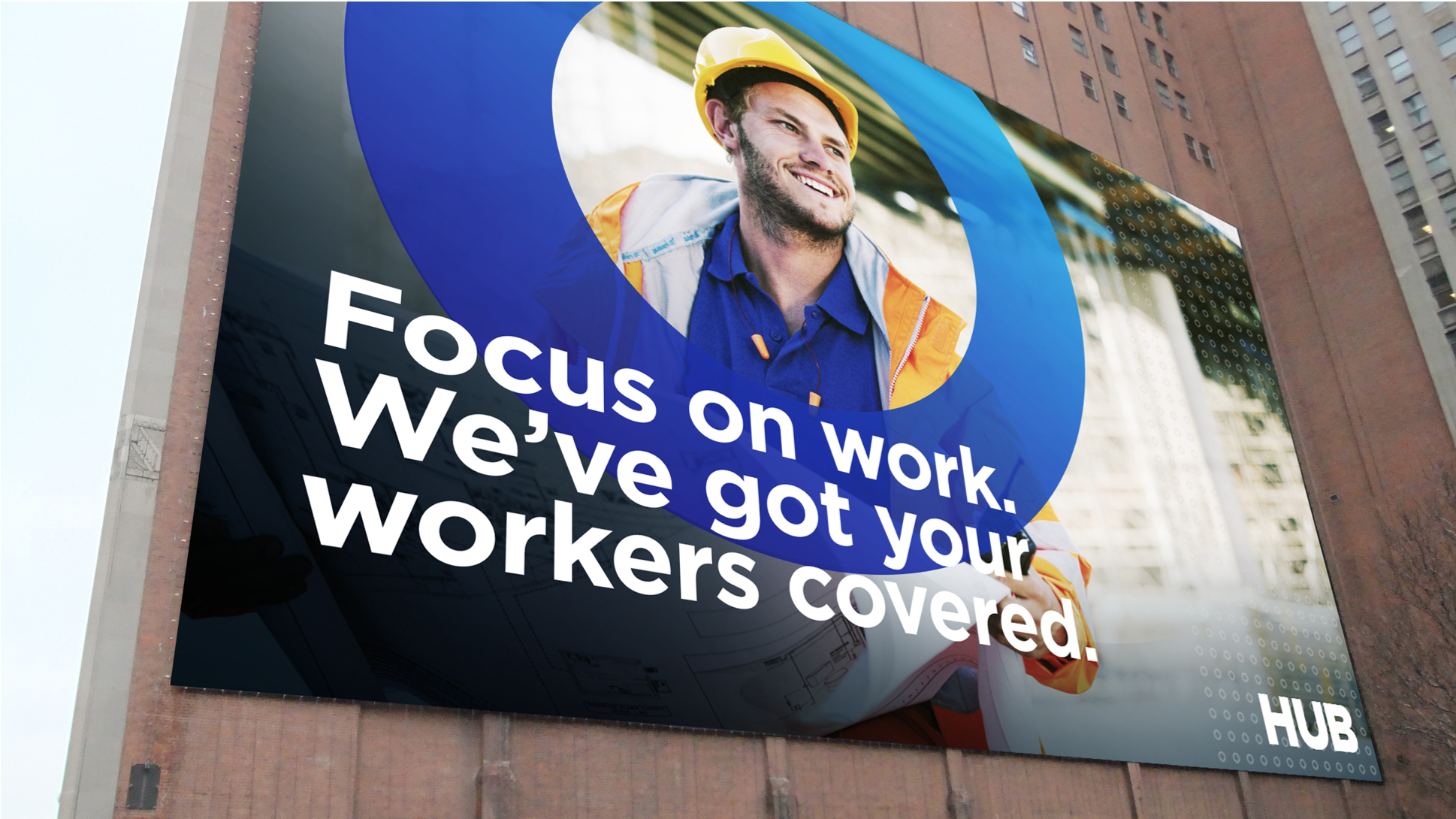 We wanted to prove to our customers that they're at the centre of everything we do—and that's precisely what we did with this new brand.