McMillan to Furnish a Free Rebrand Again in 2018
Published Fall 2017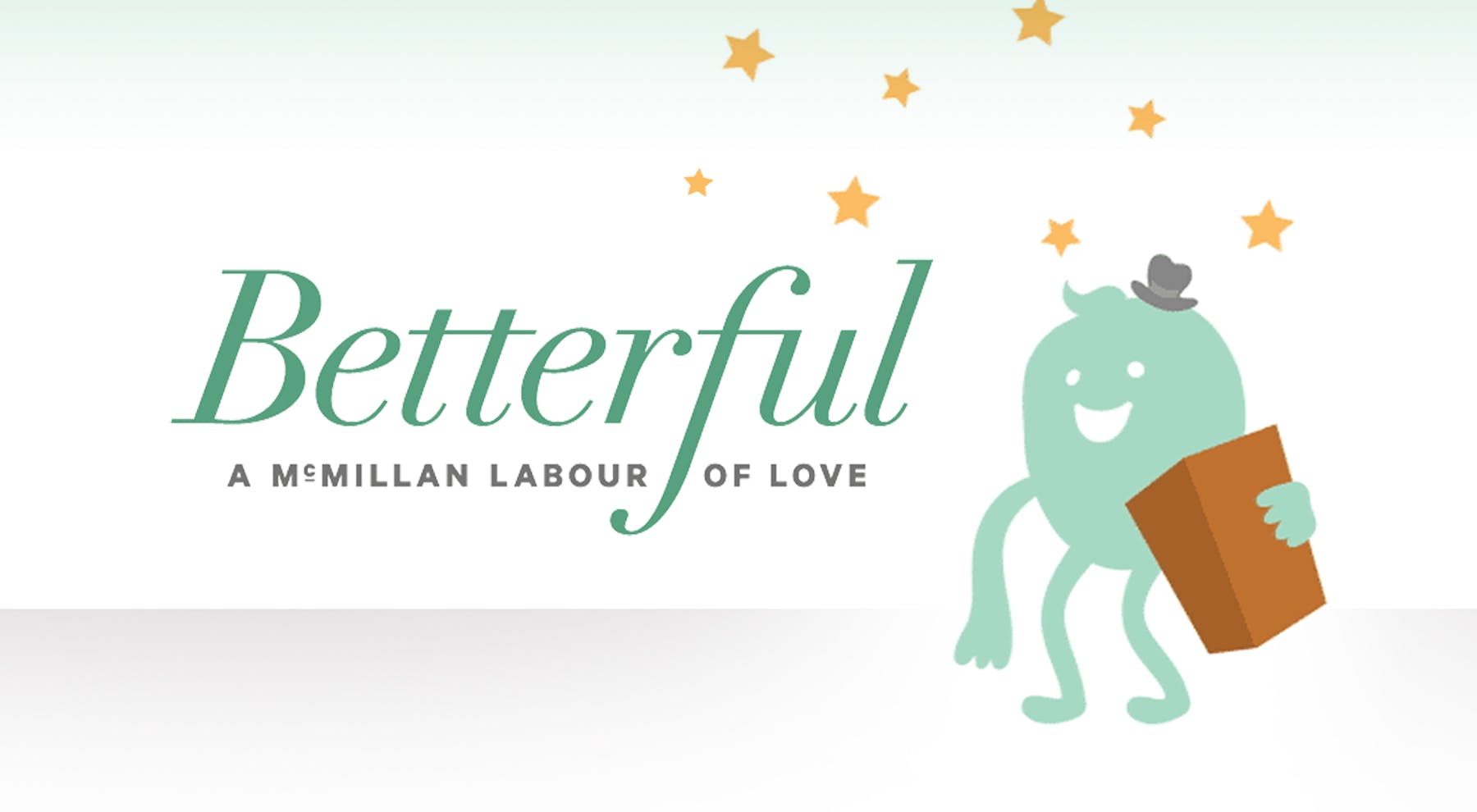 That's the approach McMillan is taking with Betterful, the no-charge, free, zero-dinero, gratis, pro bono branding initiative that the agency will offer again in 2018. Ottawa charities and not-for-profits have until December 1 to submit an application—including a short video—through the Betterful website.
Betterful is McMillan's way of giving back, by giving a local grassroots organization a new brand. The high volume of deserving applicants last year made for a challenging selection process but the agency found an ideal partner in Being (formerly H'Art of Ottawa). During a year-long collaboration, McMillan gave one of Ottawa's most cherished arts organizations an engaging new name, visual identity, and brand story—a story that fully voices the studio's unique mission to nurture and champion creative expression from artists and writers with developmental disabilities.
For Betterful 2018, McMillan will once again seek a partner with a healthy appetite for change. Services rendered may include strategic messaging, naming, visual identity, and a plan for brand activation. In short, whatever's required to help the Betterful partner speak with a clearer and more distinctive voice—and make a greater impact in the community.
To be eligible, applicants must have head offices located within Ottawa city limits and must demonstrate consensus among stakeholders that rebranding is a priority. Charitable applicants must be registered.