BRAND | HST PATHWAYS
HST Pathways
rebrands in the
midst of a pandemic
Challenge
HST Pathways had an exceptional product and 97% customer retention rate yet suffered from low brand awareness which was hampering its goal of becoming the dominant business software provider for the fast-growing Ambulatory Surgery Center (ASC) marketplace.
Insight
HST Pathways was doing everything right—except getting a focused story to market. The opportunity to address the situation only became more exciting when—in the middle of the rebrand process—Bain Capital Tech Opportunities acquired HST Pathways and the industry's leading case management solution, Casetabs, merging both companies under the HST Pathways brand we were tasked to rethink.
Solution
We believed half-measures wouldn't do. McM worked with the HST/Casetabs team to start fresh: new value proposition, new voice, new logo, bold look and feel, all applied across digital, print and physical properties. Oh, and multi-campaign lead-generation programs to drive sales.
400%
post-launch increase in site traffic
2.2X
higher open rate than average for ASC review newsletter
Phoenix Redux
Our design focus first looked to the logo, which would help define the entire design system. We retained the concept of the Phoenix from the previous mark, which communicates bold rebirth and added two additional elements to its visualization: a shield, which symbolizes the way HST guards the investments and data of its customers through its solutions, foresight, and customer-centric approach; and a stylized "flow," that symbolizes how HST enables data to drive collaboration, productivity, and overall insight.
The core system
When logo and typography are combined with a positive palette of color gradients and photography that dials in on the human aspect of the surgery center setting, the brand takes on a distinct and differentiated life.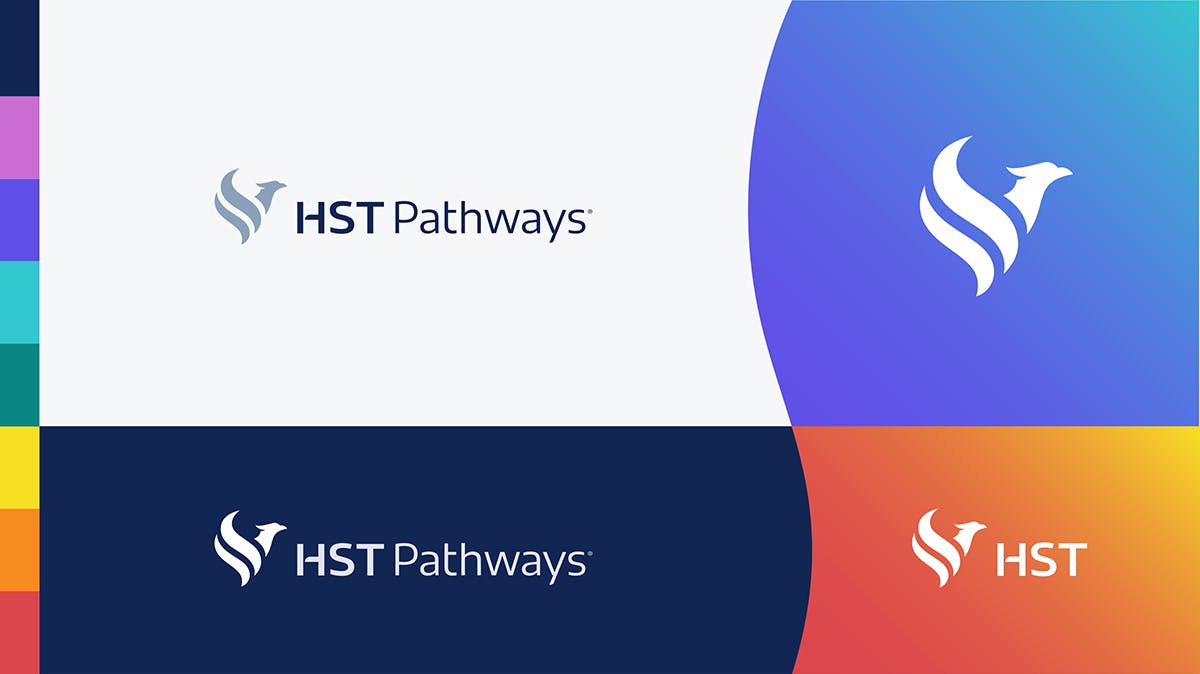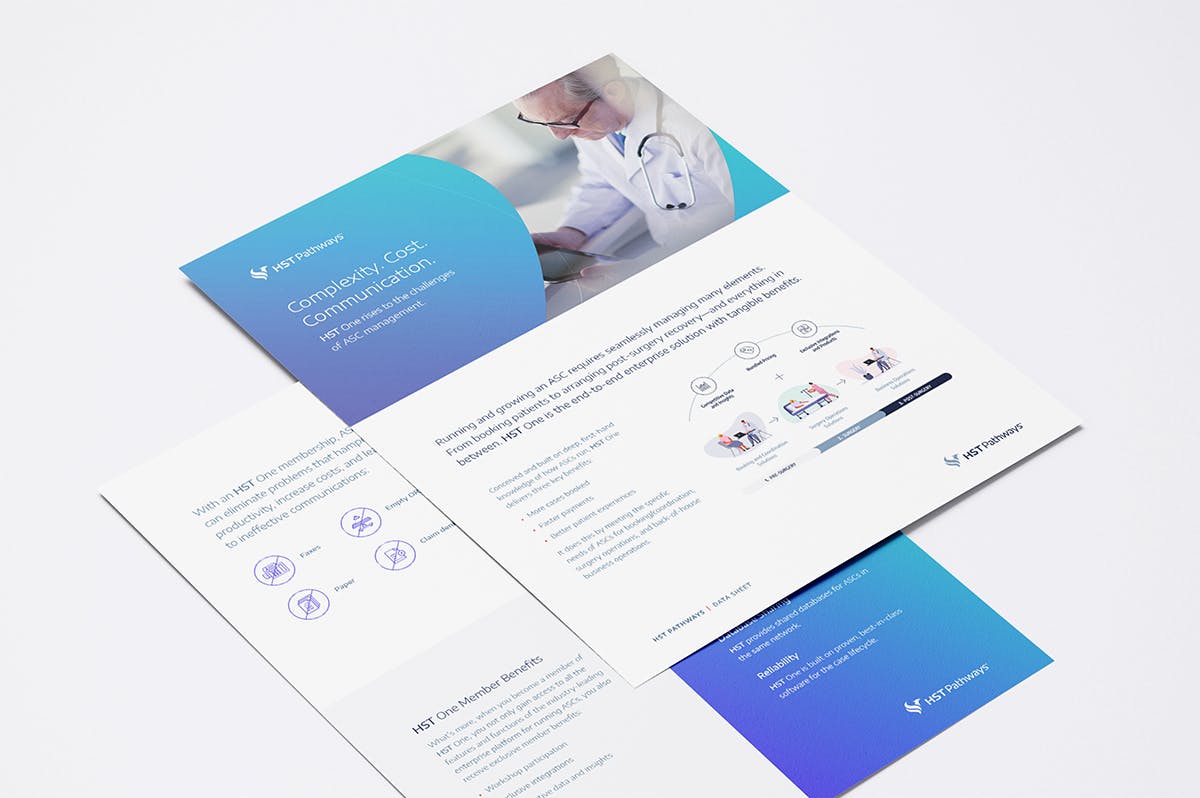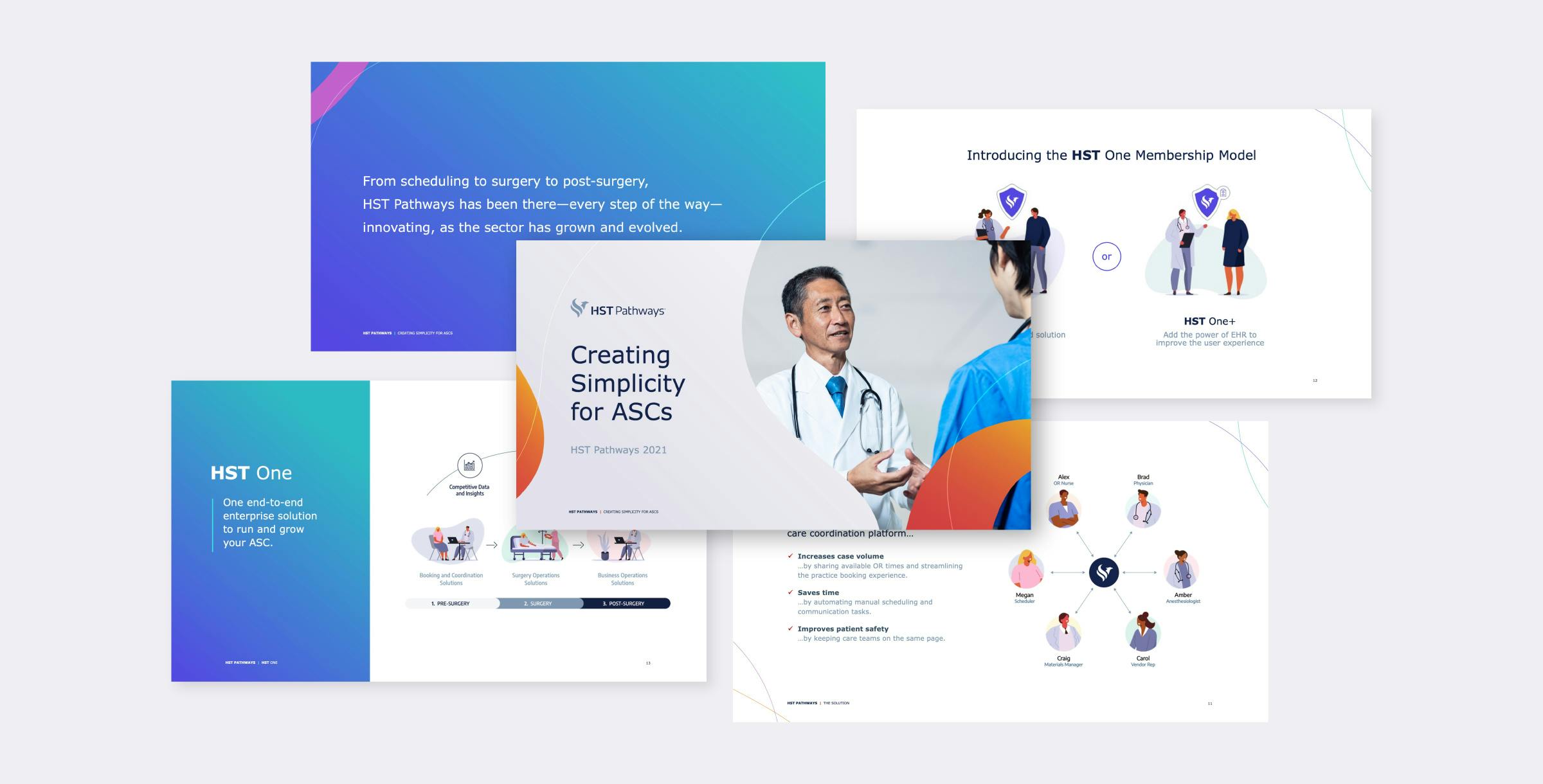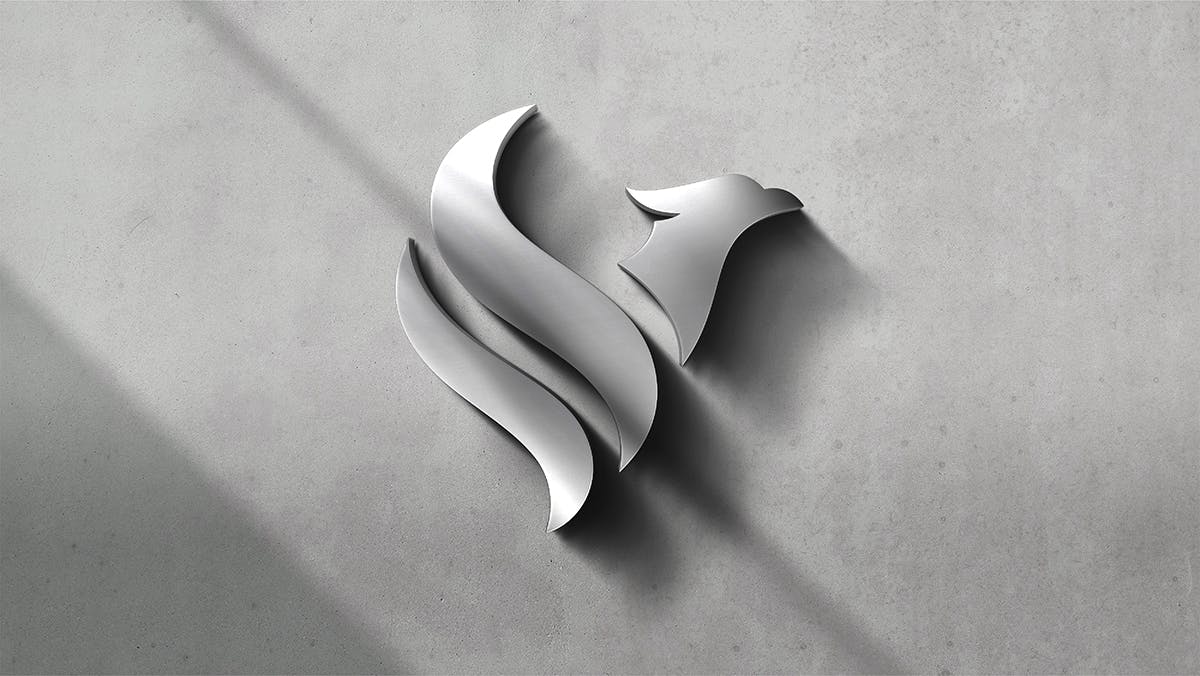 The digital brand experience
Brands are usually experienced first in digital touchpoints and the signature digital asset was an entirely redesigned website, much lighter in copy than the previous version and leaning on infographics to tell a clear story of product features and benefits. Simple. Straightforward. Persuasive.
Video became an important storytelling device as well with HST management enlisted to convey the trustworthy, personable voice of the brand.
From brand to demand
With the new brand launched, McM built out a series of topic-specific lead-generation campaigns that are producing click-through rates substantially higher than industry averages, ensuring that the brand does what a brand must ultimately do: create leads and generate sales.