BRAND | DFIN
BUILDING CONFIDENCE
Rebranding a financial industry stalwart for the documents-to-data revolution.
Challenge
Spun out of global print powerhouse RR Donnelley in late 2016, Donnelley Financial Solutions was seeking to shift its reputation from the friendly printer people to a leading provider of the intuitive digital platforms and data insights needed to tackle complex risk and compliance challenges.
Insight
Business runs on confidence. The steady hand. The calculated risk. The bold leap. Businesspeople—particularly those who work in finance—seek confidence in a world where markets shift under their feet and regulations and technology continually outpace one another.
Solution
We repositioned this industry stalwart as a modern contender in risk and compliance, with a new street name, an evolved brand foundation, and a refreshed look and feel—all of which were designed to communicate and demonstrate confidence.
A Site Built for Thought Leaders
Optimized for a global and very mobile audience, DFIN's rearchitected and redesigned website centralizes the company's deep thought-leadership library, and delivers a streamlined user experience that reaffirms its commitment to industry leading technology.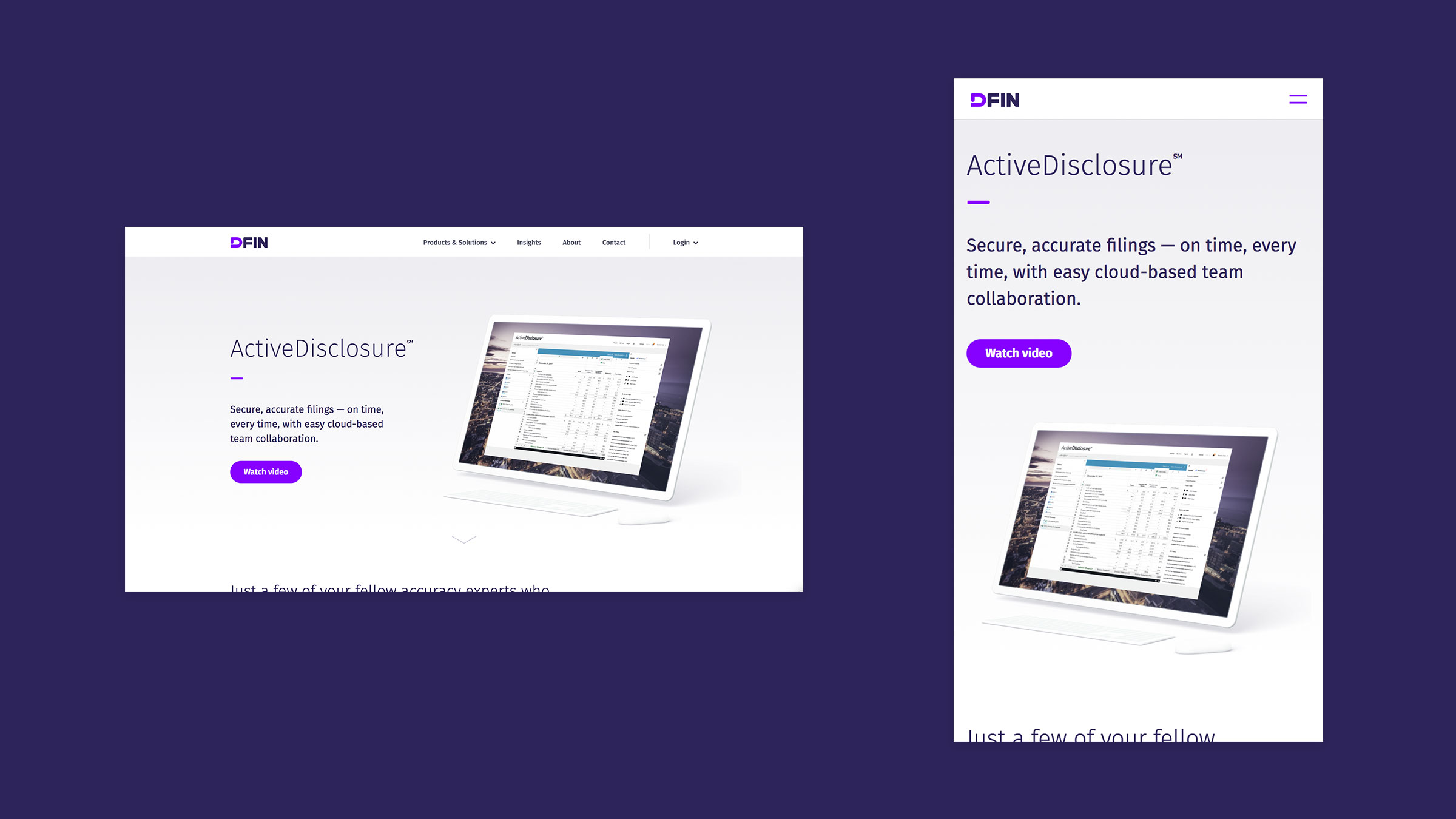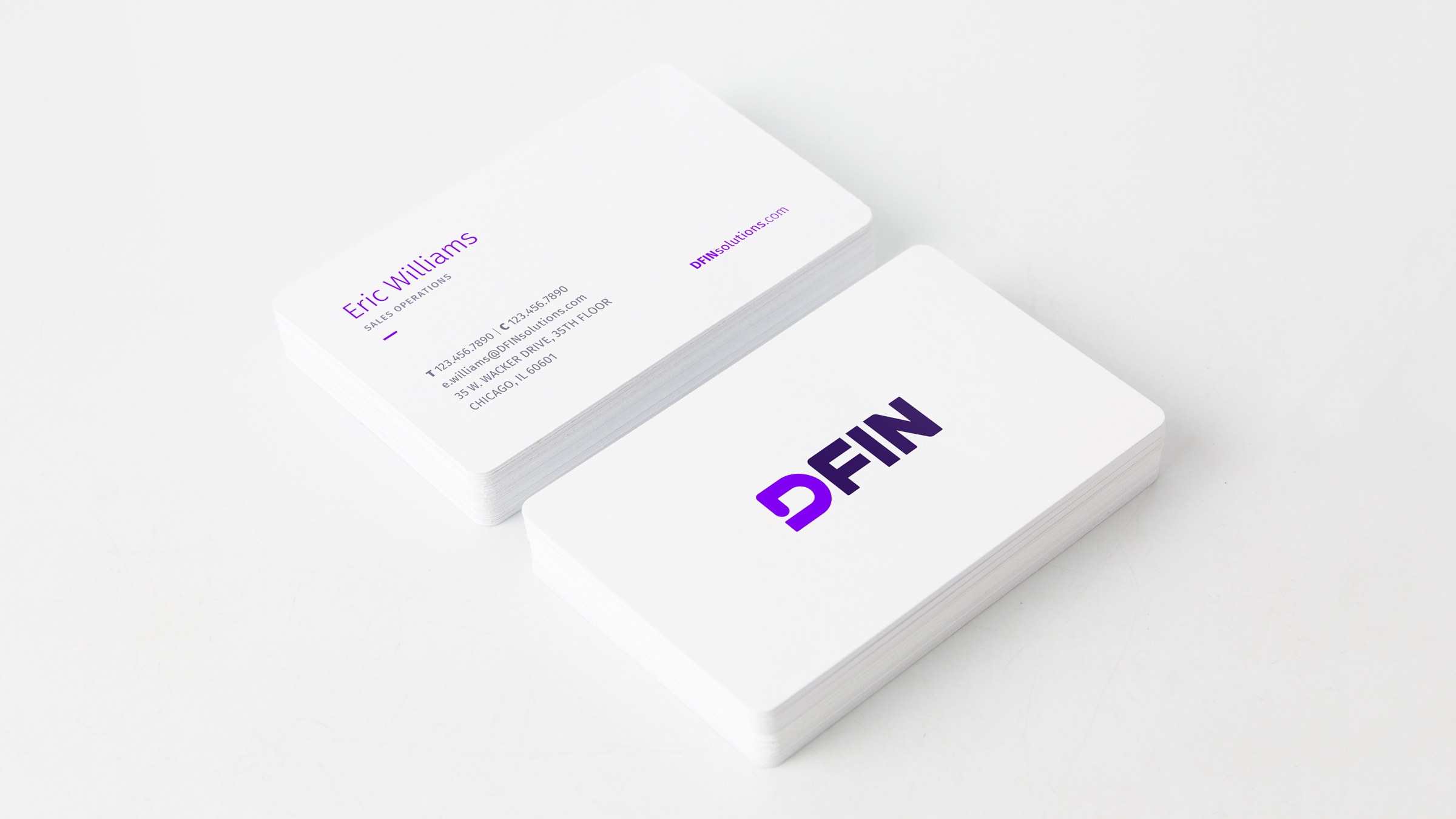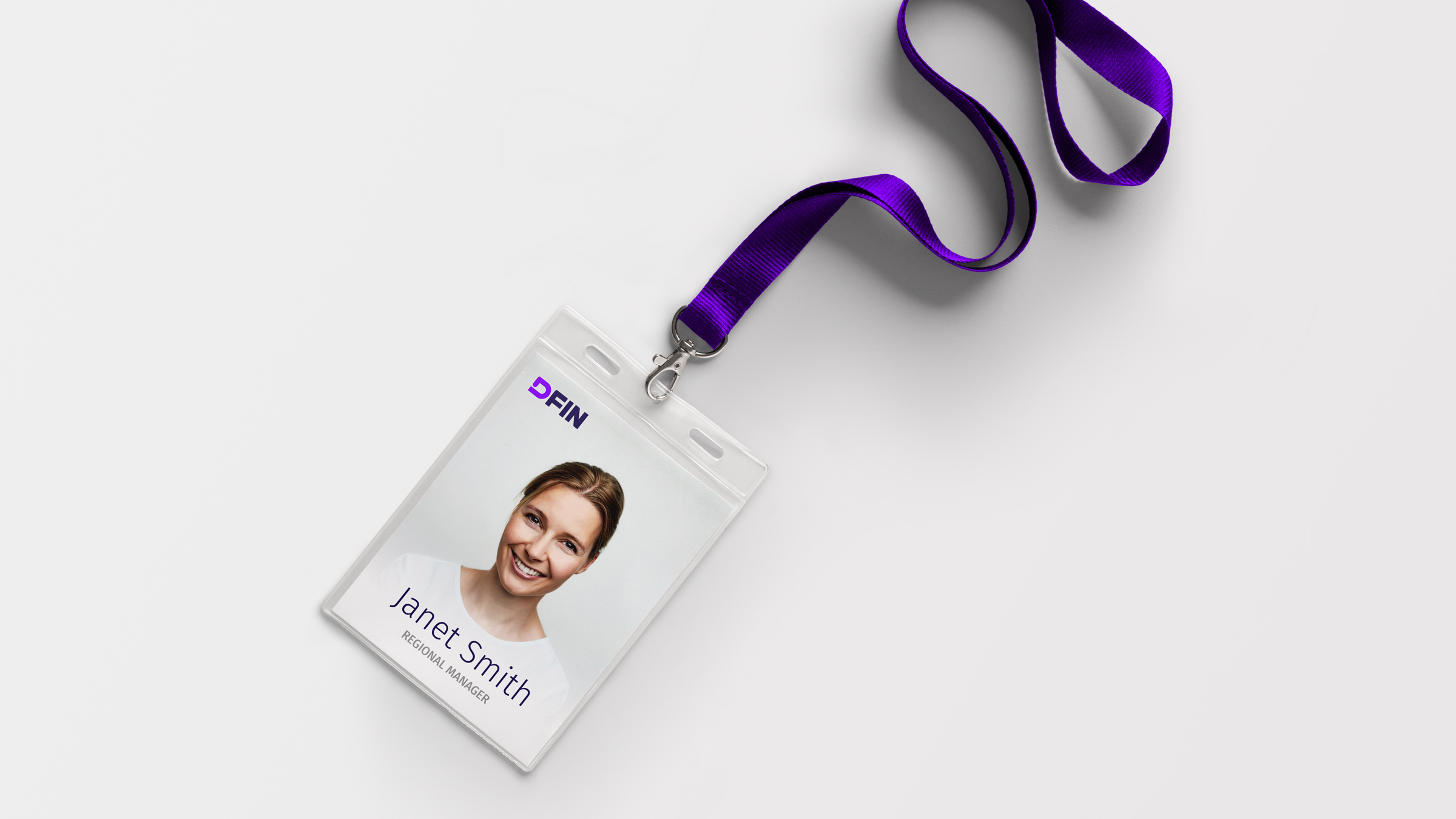 A Clear Path Forward
Inspired by the "D" in the DFIN logotype, the Journeyline is a bespoke storytelling device that illustrates the client's path to success, and the benefits of their partnership with DFIN.