EVENT | UNITED RENTALS
Bringing the future to
those building it.
United Rentals' 2018 event series brought a focus on innovation to an industry ready for change.
Challenge
With five events scheduled for 2018—culminating in the company's national user conference—United Rentals wanted to engage its customers in a new conversation about the value of digital worksite solutions. Our job was to hook customers at every step—from awareness to registration to their experience during and after the events.
Insight
Our insight came from a curious irony: We realized the most effective way to sell the benefits of digital work apps and advanced worksite technologies was to take a less digital approach—to reinforce the human relationships between customers and their United Rentals reps.
Solution
We empowered United Rentals' sales team to introduce worksite innovation in a meaningful way. From custom invitation collateral to branded web experiences to powerful keynote presentations, we crafted everything needed to ensure a persuasive customer experience at every touchpoint. Pre-Show Acquisition
Working with United Rentals sales reps in six North American cities, we formed a flexible acquisition strategy that coupled a cohesive registration platform with invitation materials designed to drive customer response.
The On-Site Experience
We developed all branding, keynote presentations, video content, and the mobile app for the events—delivering a consistent, immersive experience. We also managed a smooth registration experience by checking guests in and segmenting their agendas to align with those of their sales reps.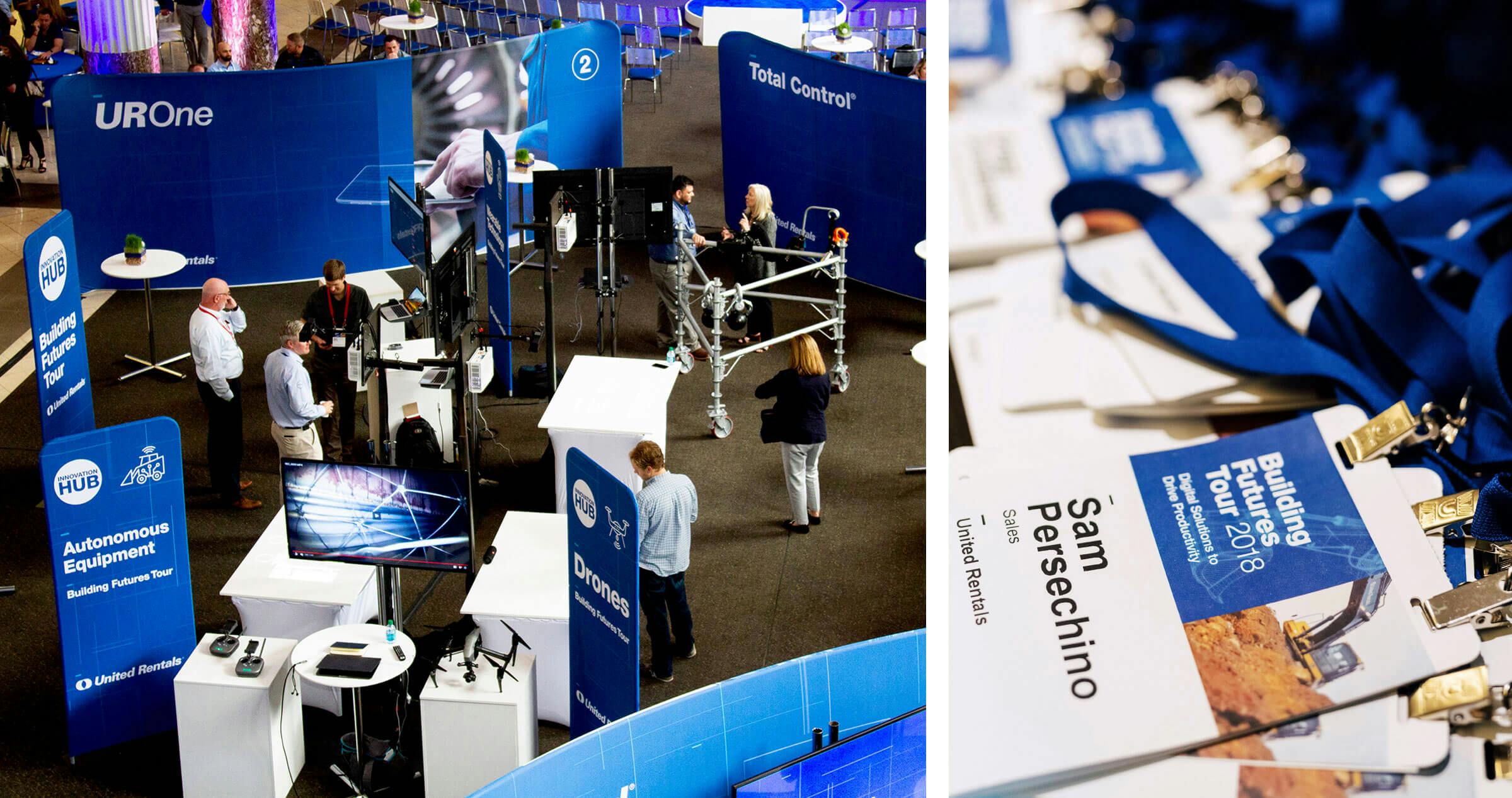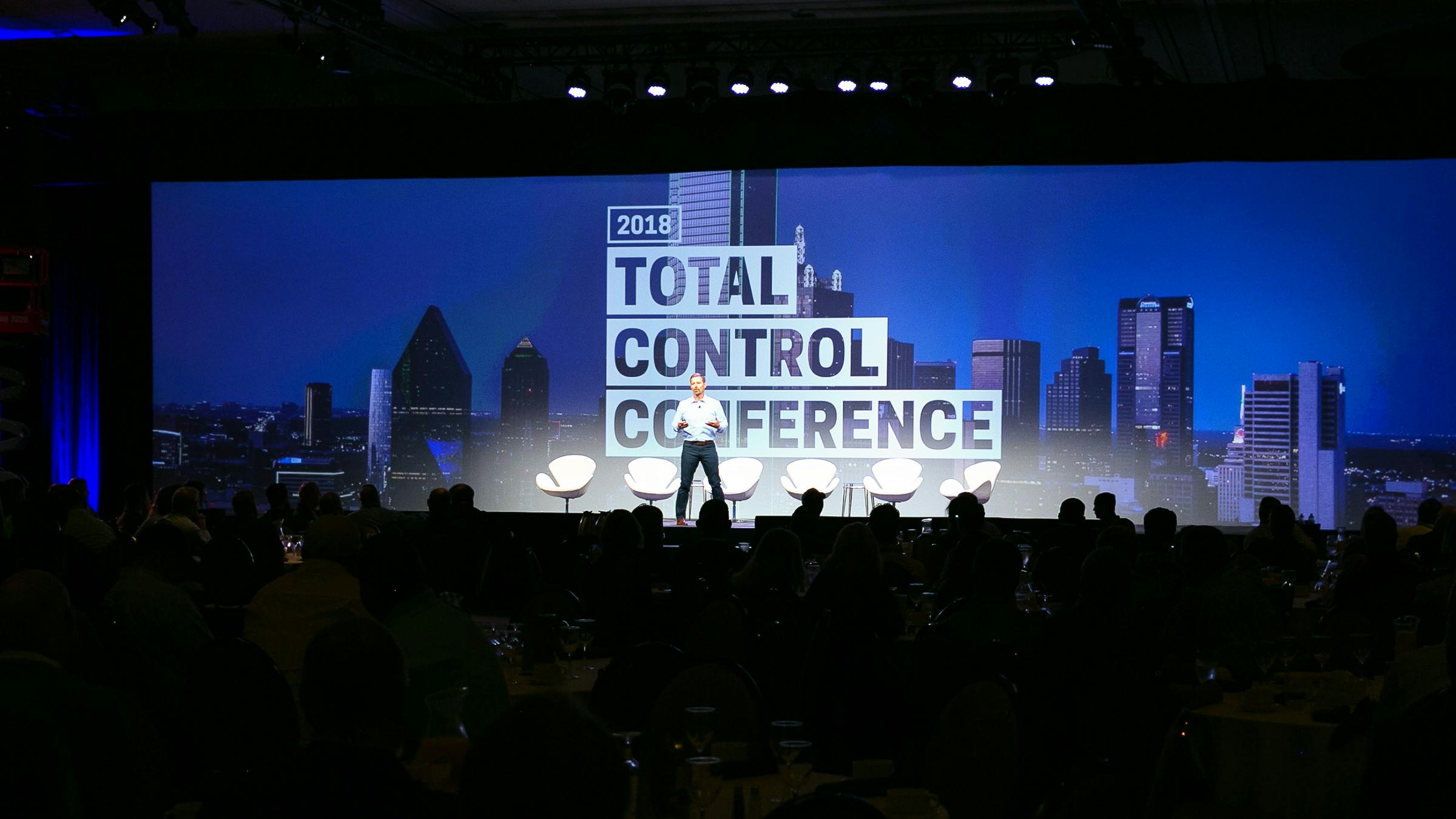 Post-Show Nurture
We kept the momentum going with a post-show nurture strategy that included a recap website and accompanying survey campaign.