EVENT | COMMVAULT GO 2018
HELPING DATA EXPERTS
PICTURE THE POSSIBILITIES
Commvault's annual conference illustrates how data enables
organizations to redefine the possible.
Challenge
Technology conferences abound. Now in its third year, Commvault GO is still establishing itself. Trying to disrupt the sector. Aiming to be a show that IT workers can't afford to miss.
Insight
People come to Commvault GO for an intensive learning experience, and the conference definitely delivers. But we realized that hearing about big ideas, outcomes, and goals could inspire attendees—turning them into brand evangelists, and solidifying Commvault's position as a thought leader.
Solution
Reflected in every visual asset, the 2018 theme—Picture the Possibilities—reinforced the message that Commvault enables organizations to do more with their data than they ever thought possible.
95%
more informed about
Commvault's solutions
Branding the Experience
The event venue was a vast jungle of competing visuals. To own the space, we developed themed signage and engaging spaces that embodied the company's personality.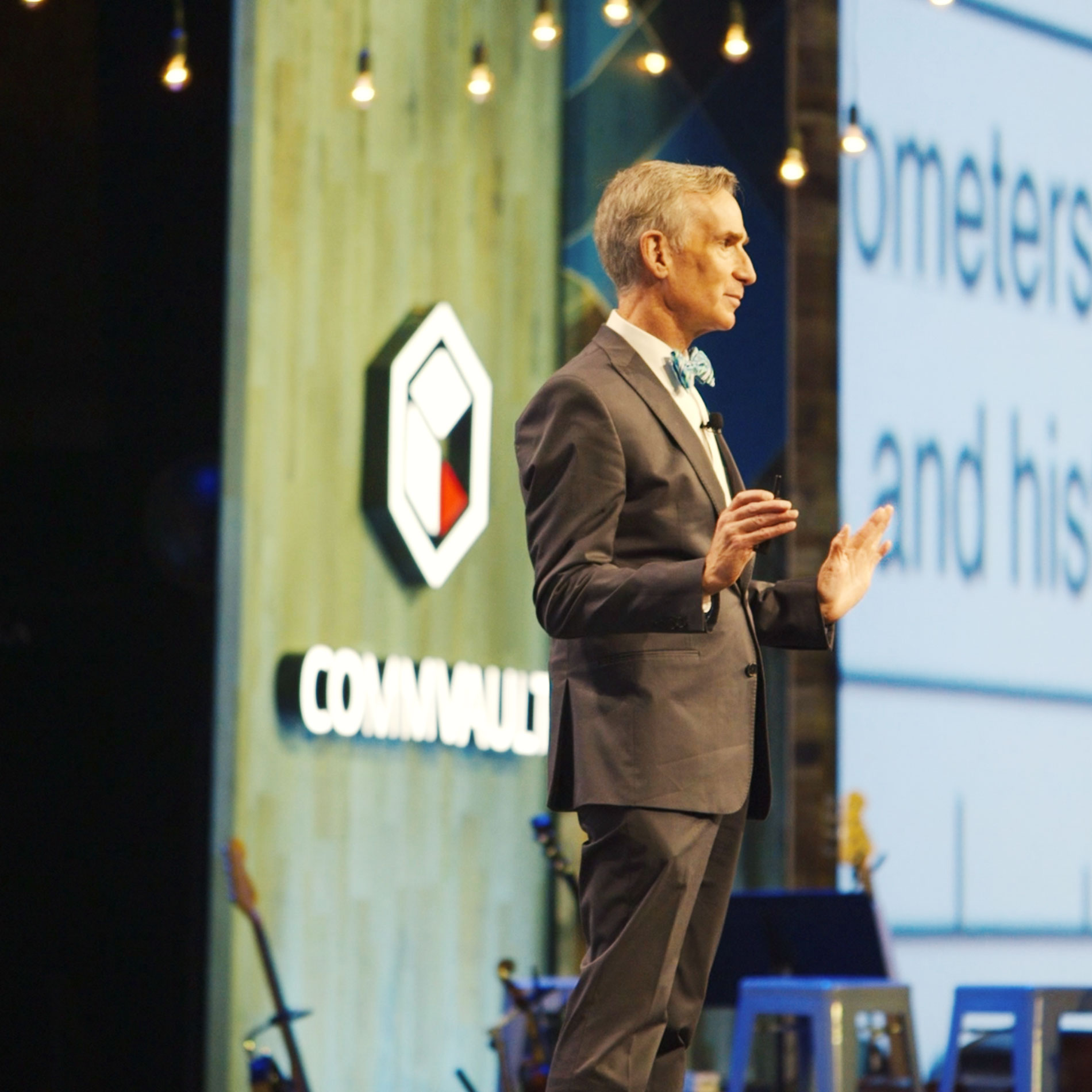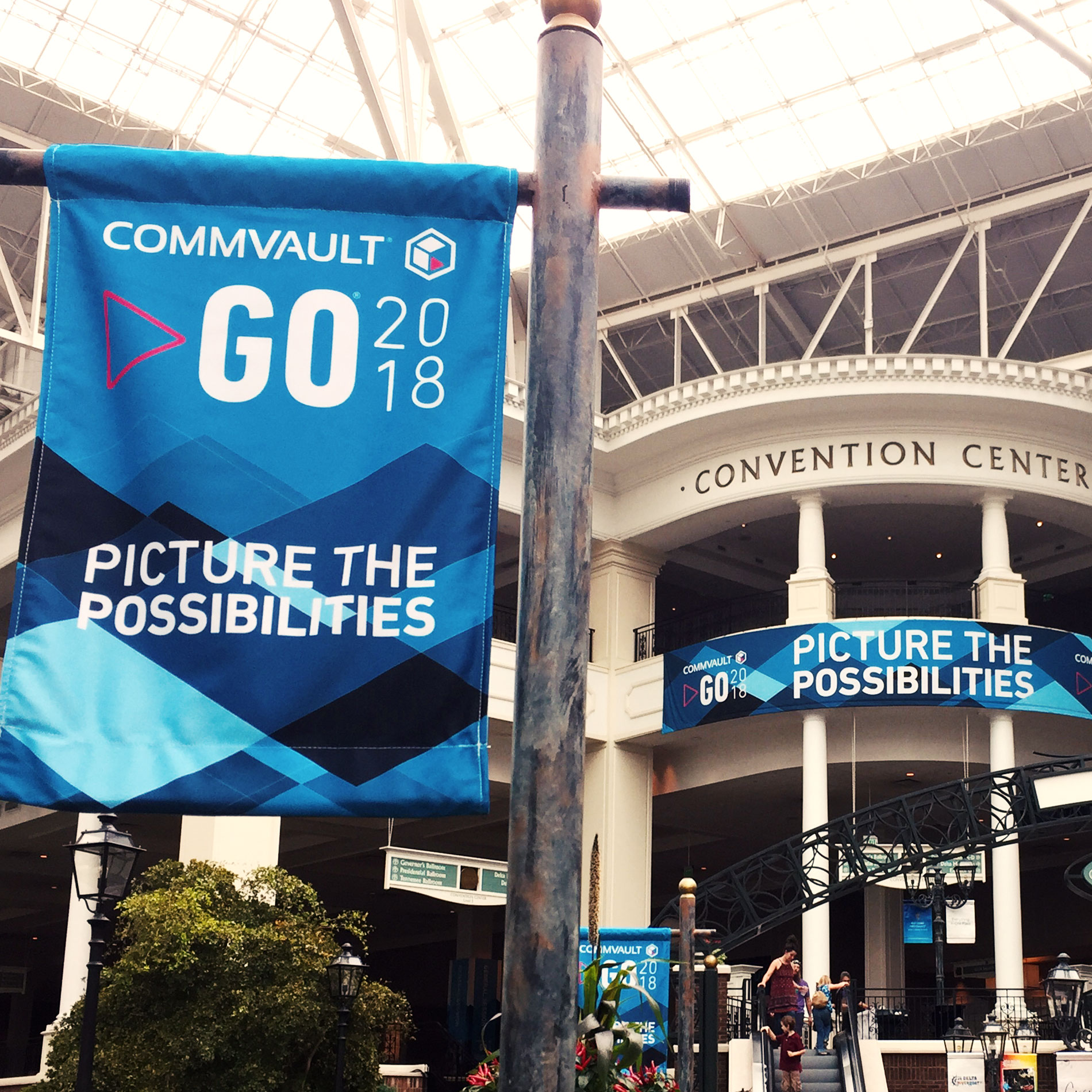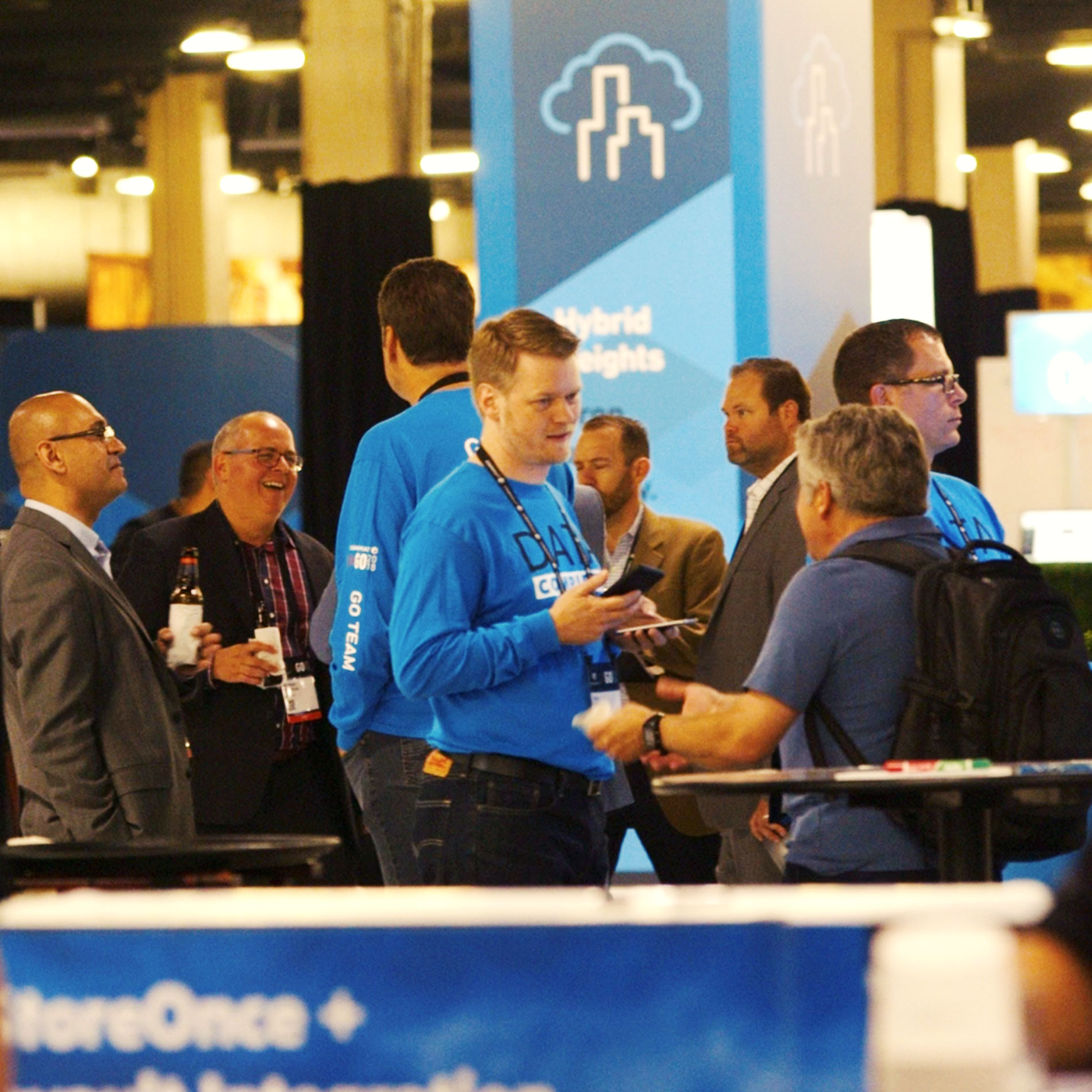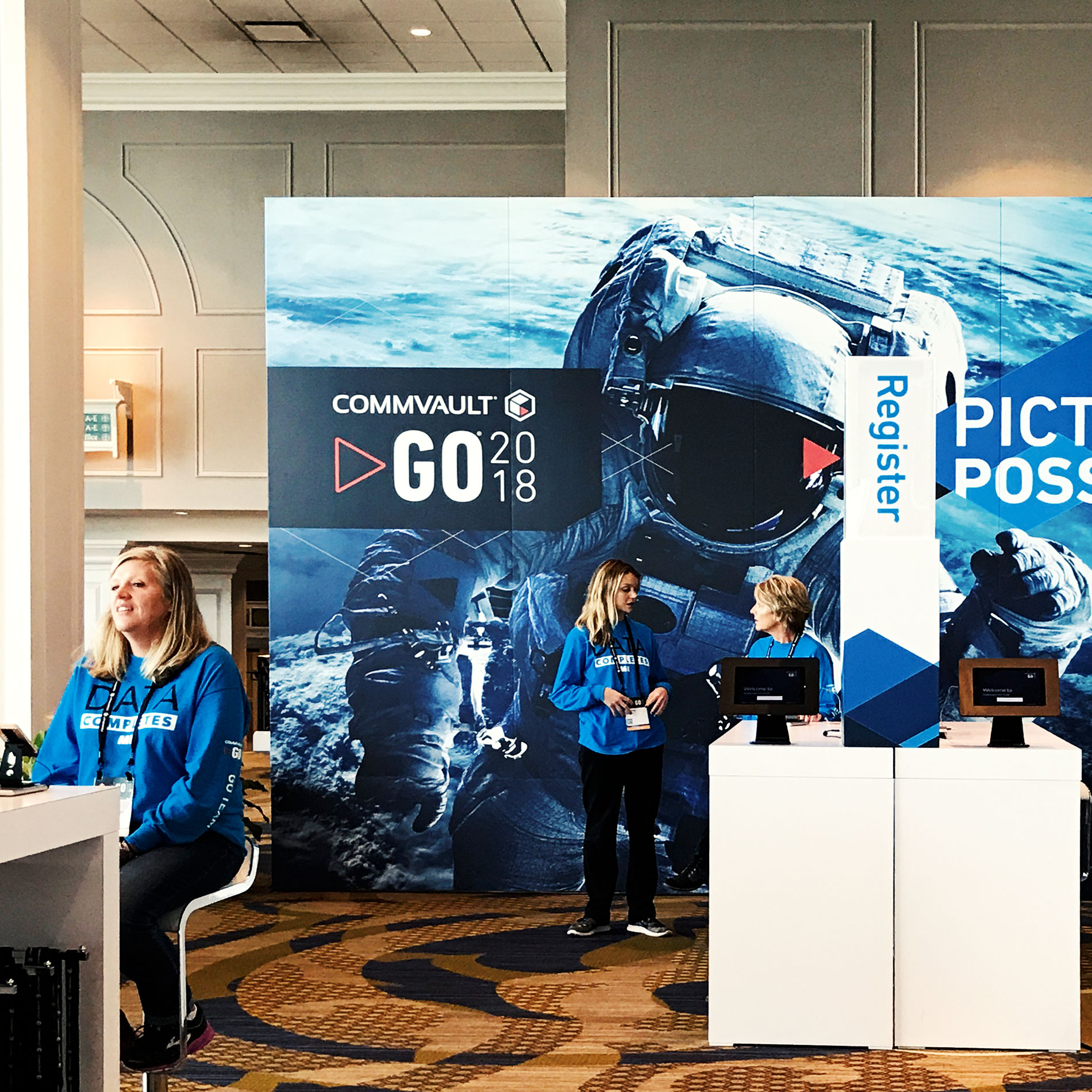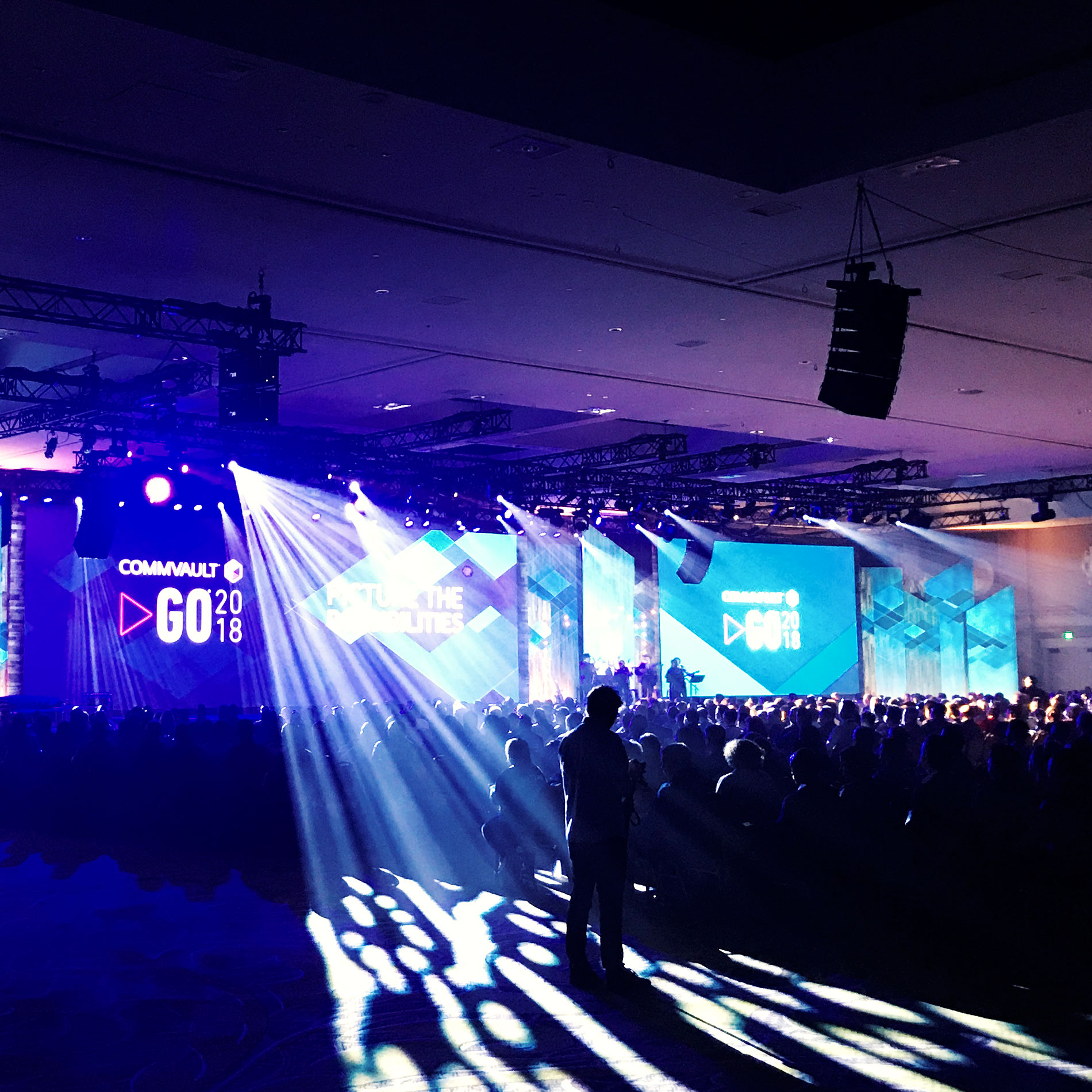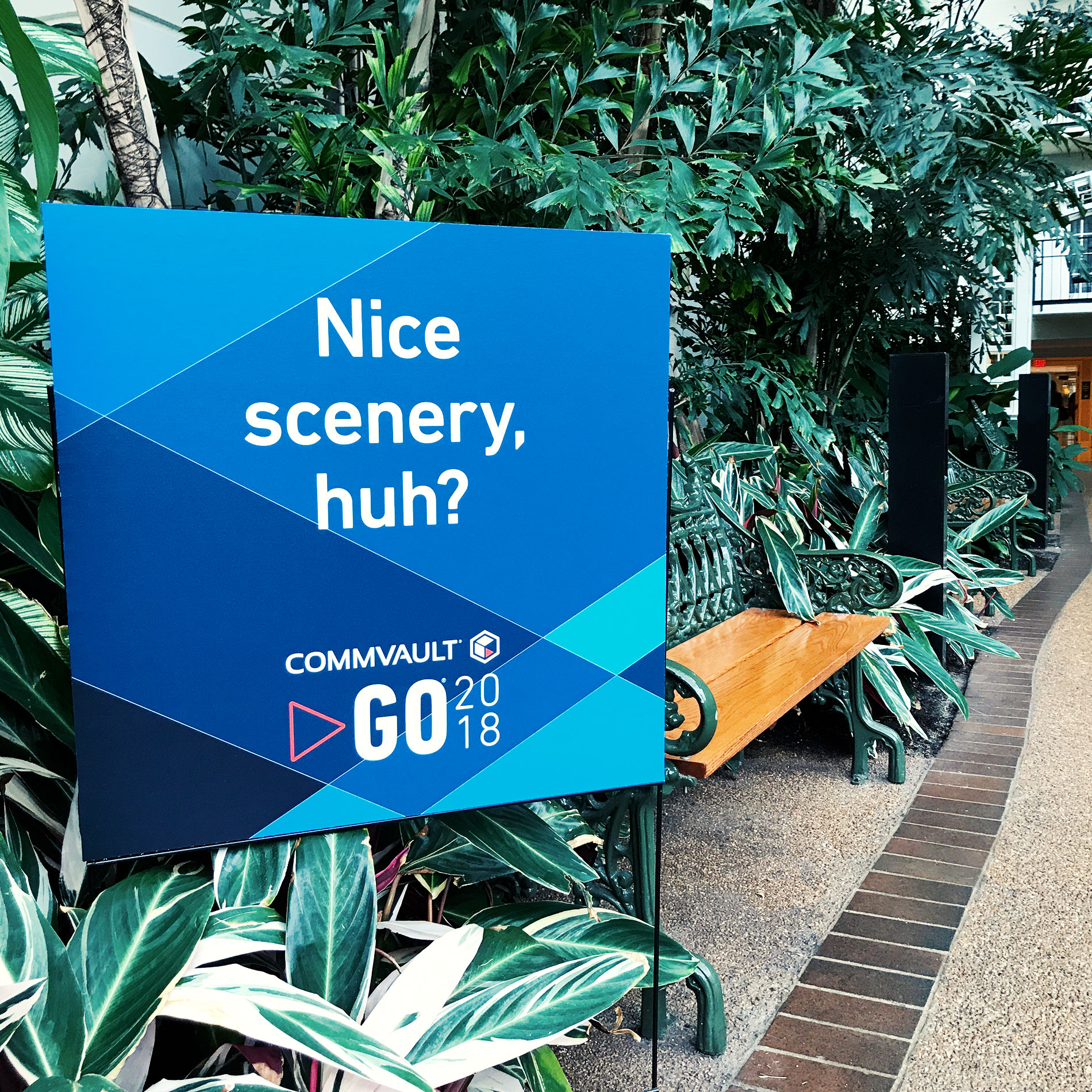 The GO-X format is awesome. Quick highlights on what I want to know at
#CommvaultGO

. Way to do things DIFFERENTLY
Commvault GO attendee
The "Fun Fact" signs at
@Commvault

are indeed quite entertaining and educational!

#TFDx

#CommvaultGO
Commvault GO attendee