CAMPAIGN | DSS SOLIDWORKS
A Heroic Campaign
McMillan shows SOLIDWORKS users that with great power comes great creativity. 
Challenge
3DEXPERIENCE Works is the next generation product development portfolio from the Dassault Systèmes SOLIDWORKS brand, one of the world leaders in 3D modelling software. This innovation platform brings product development teams together in a single cloud-based collaborative environment, led by a new browser-based offering. SOLIDWORKS needed to excite existing users and convert some new allies, so they turned to one of their trusted partners, 2X Marketing, to see if they knew of an agency who could answer the call.
Insight
From concept to manufacturing, the product development process requires a wide range of talents. Engineers, modelers, marketers—each member of the team has special powers that contribute to the finished product. Was there a way to recognize each of their unique abilities while also focusing on the terrific tight-knit teamwork that 3DEXPERIENCE Works enabled? And could we do it in a sensational and spectacular way that would really grab them?
Solution
The SOLIDWORKS team knew that much of their customer base came from a generation raised on comic books and Saturday morning cartoons, and they wanted to leverage those cultural references to get their attention. What resulted was a super hero campaign that amused and engaged their audience and booked thousands of new inquiries.
2X
Email open rates climbed to more than double the average of previous SOLIDWORKS campaigns.
4:04
Users spent an average of 4:04 browsing the xWorks landing page.
"The team at McMillan was a fantastic partner from start to finish. Creative, organized, timely, responsive, and incredibly proactive and excited about working on such an off-the-wall campaign."
Character Development
Taking a cue from classic comic books like Who's Who in the DC Universe, we started out by building detailed profiles for each of the xWorks characters (and their base of operations, too). We designed them to reflect familiar tropes that users would recognize, and to correspond with specific roles (and corresponding products) in the 3DEXPERIENCE Works suite.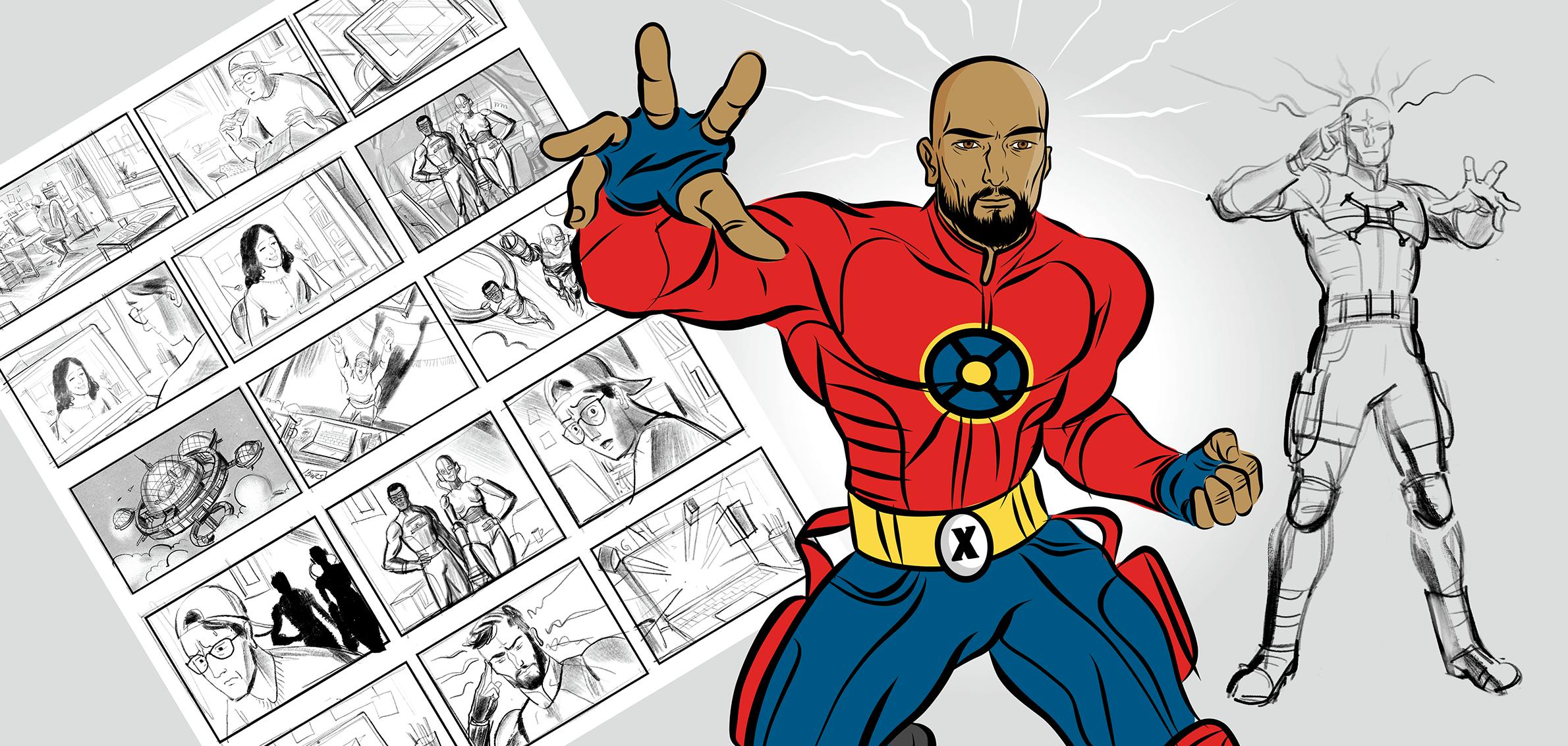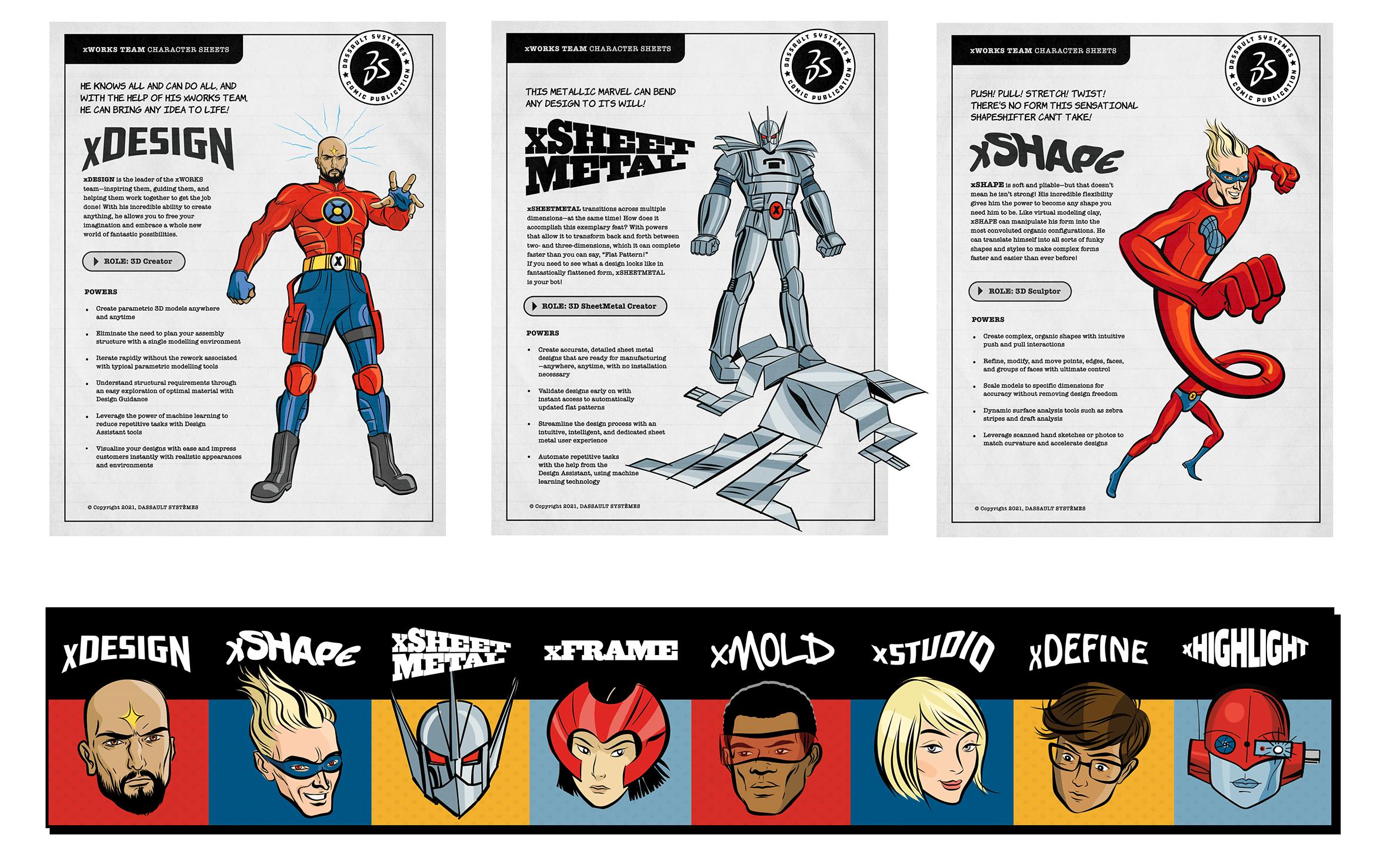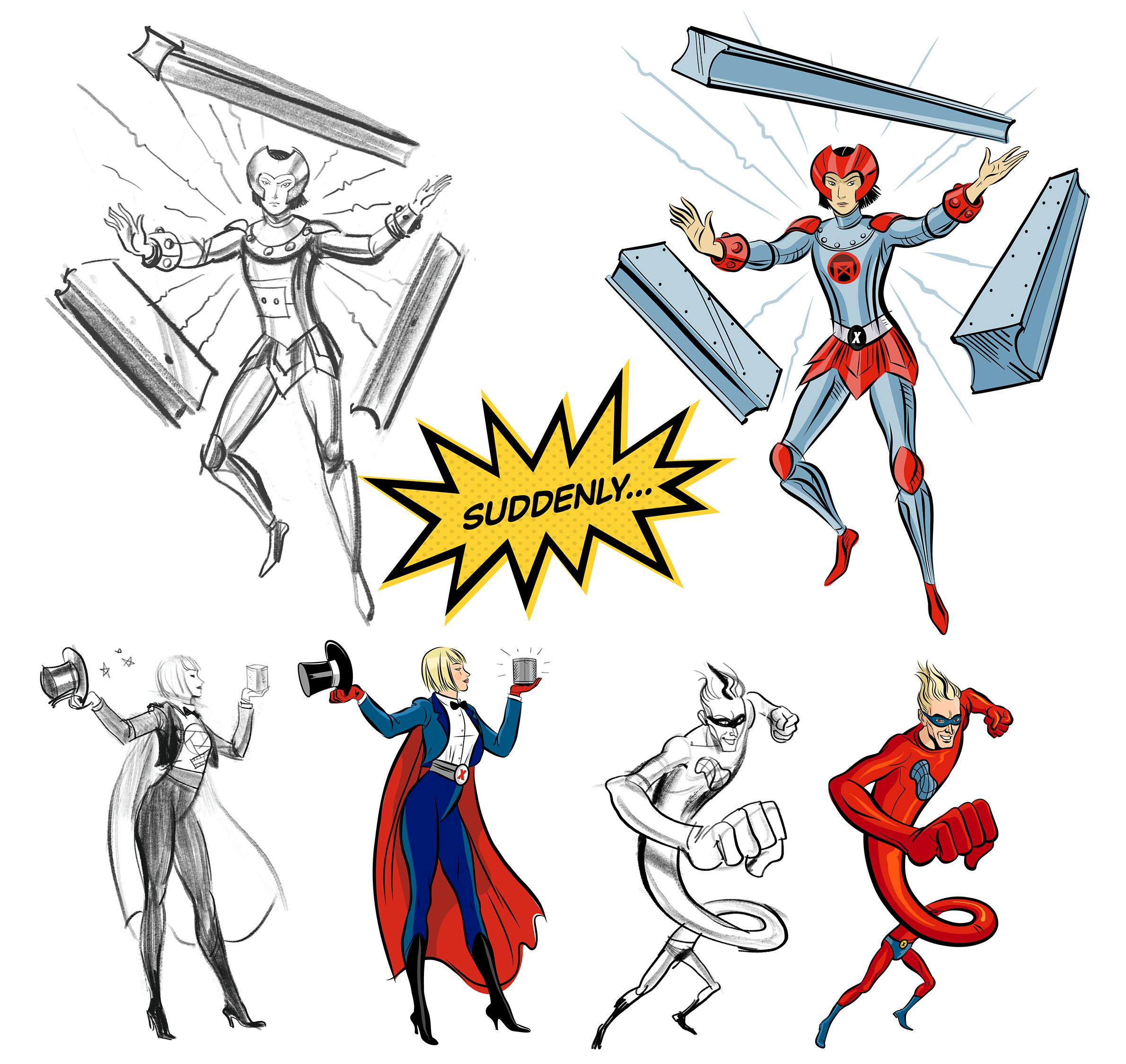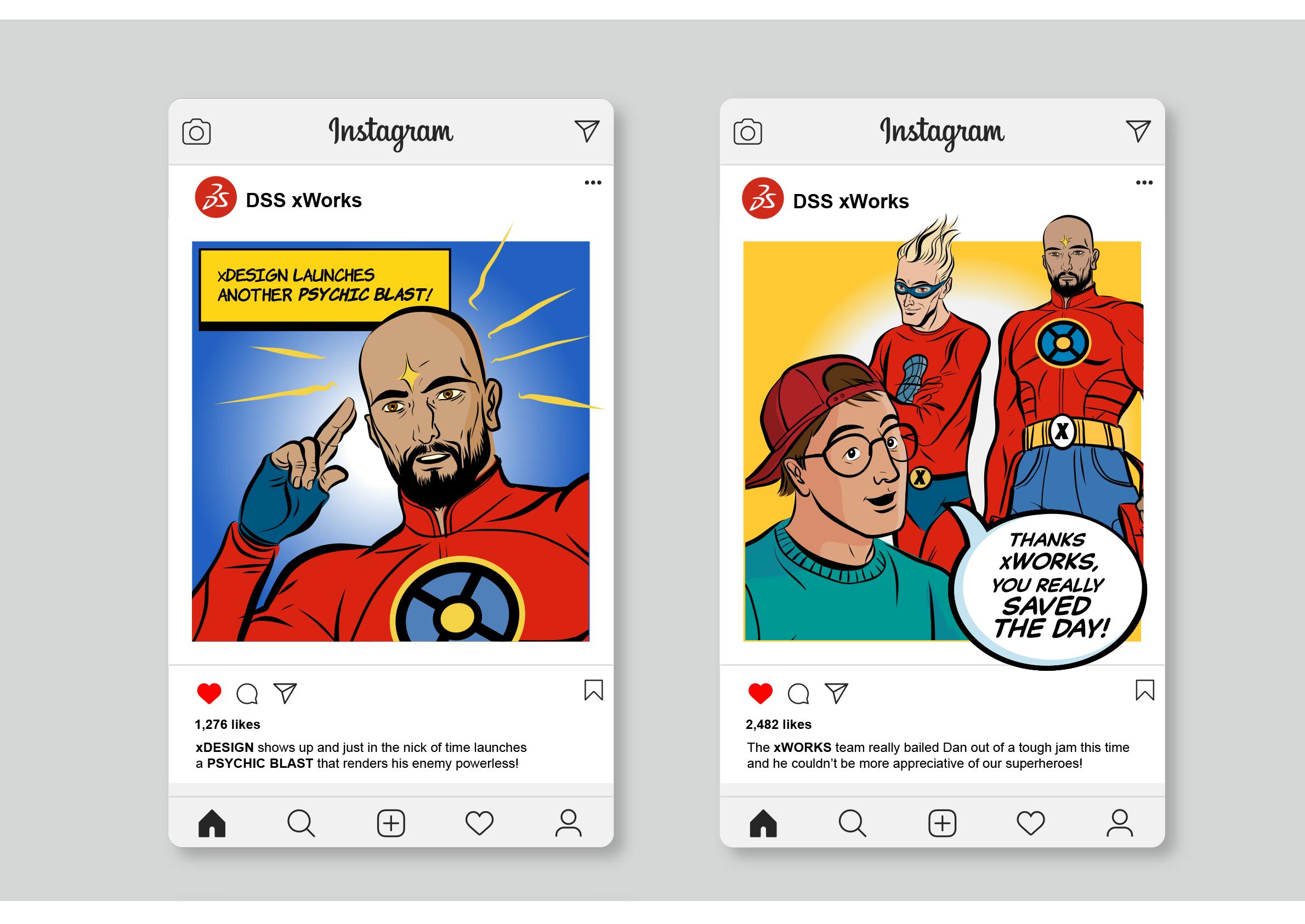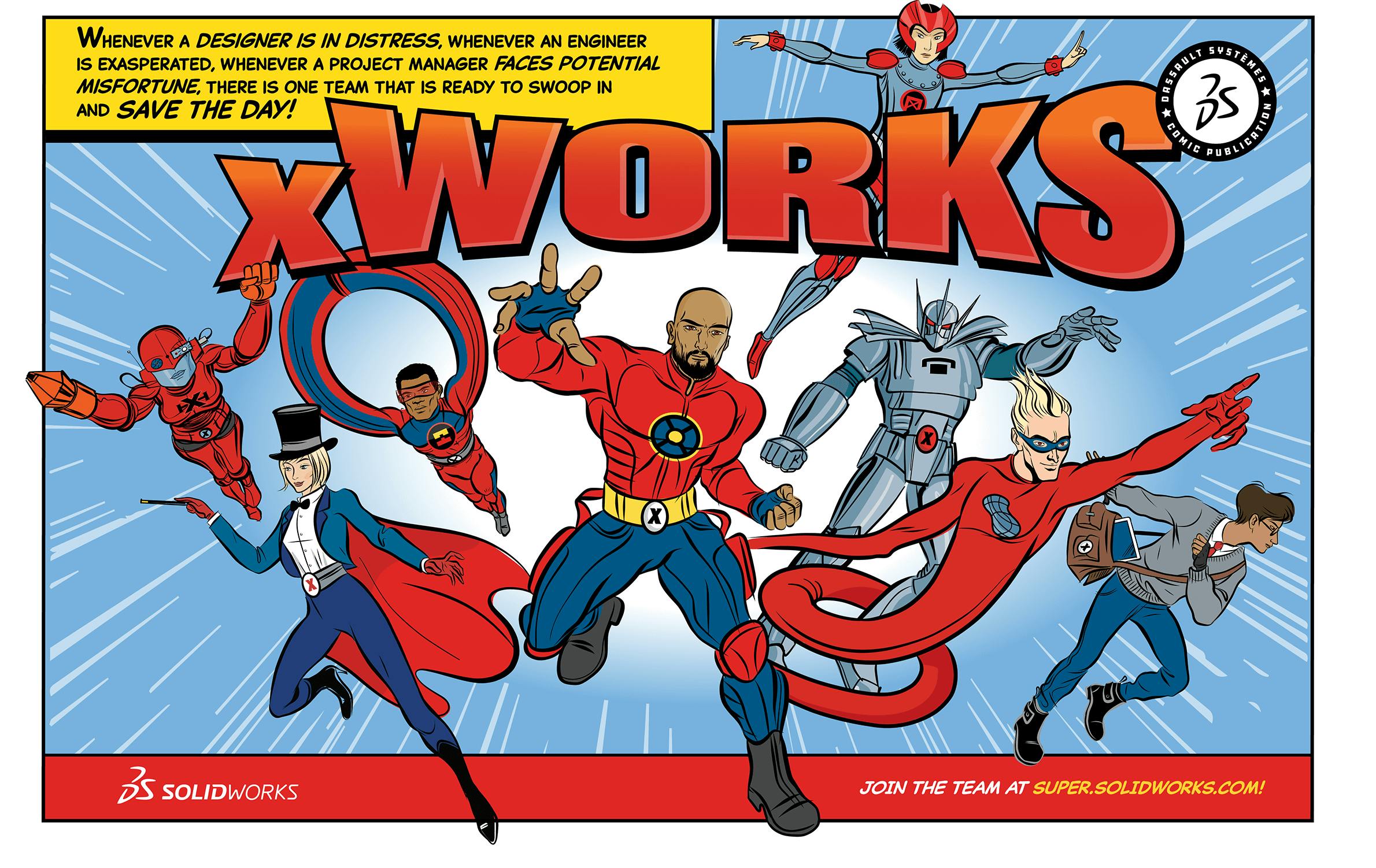 Website
We structured the website to look and feel like a comic book cover while maintaining a clear and simple user experience that guided users toward the sign-up pages through multiple paths.
Videos
In keeping with the Saturday-morning-cartoon vibe, we created a three-part animated series that would introduce users to the xWorks team, and provide colorful, eye-catching context for more detailed product demo videos.
Episode 1: The Bad Card!
Episode 2: All You Need!
Episode 3: Super Human!
Campaign Assets
To support the campaign, we offered users downloadable backgrounds and coloring pages, as well as a personality quiz that would tell them which xWorks superhero they were most likely to be!