Our Next Big Idea:
Not Having A Big Idea
Published Summer 2019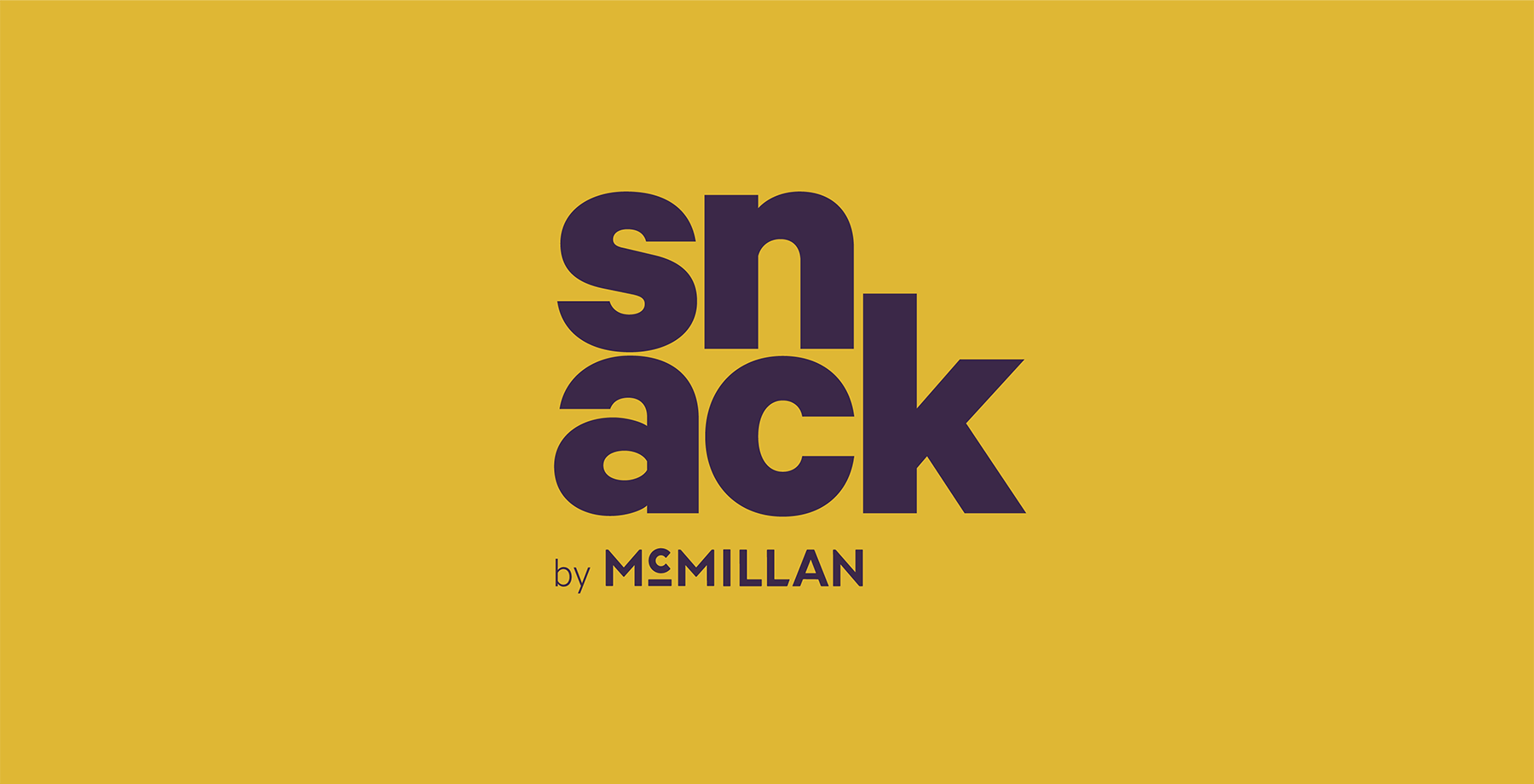 We're pleased to officially unwrap Snack by McMillan—our new, low-touch service that provides clients with a cost-effective, quick-turn solution for clearly defined digital, video, event, and collateral projects.

"You deliver the brief. We'll deliver a tasty end product."

"Over the years we've had many opportunities to execute great projects driven by a brand, client, or partner agency's strategy, and we found it to be just as rewarding as work our own team ideates and executes," said Theresa Forman, President, McMillan.

Snack combines this application of our world-class craft with an online, on-demand client experience—think Uber, Netflix, or Airbnb—that lowers overhead and streamlines workflow.
Snack launches with an online project-brief submission portal, and will incorporate additional Uber-like qualities over the next year, such as e-commerce payment options and online project tracking.
"Snack is a game-changer for our agency and for brands that require speed, agility, and world-class production work," says Pierre Paul Samson, CEO, McMillan.
If that whets your appetite, you can learn more and try Snack today.