McMillan to Rebrand H'Art Of Ottawa in Agency's 'Betterful' Pro Bono Initiative
Published 2016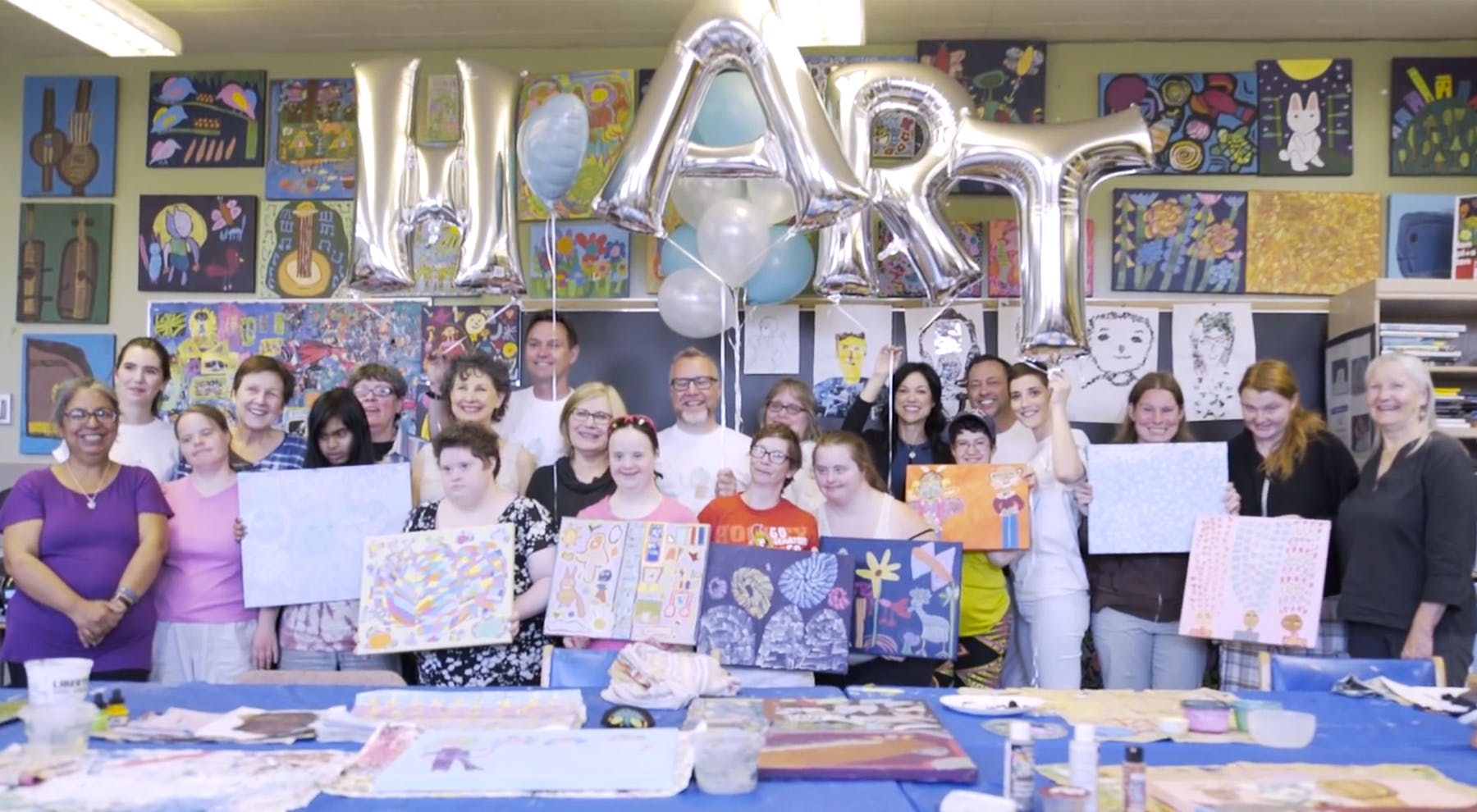 H'Art of Ottawa will receive a free brand overhaul, in McMillan's Betterful initiative, the agency announced this morning during a surprise media event at the H'Art office in Ottawa.
"With so many great applications, it was a difficult selection process to say the least," said McMillan associate creative director Megan Findlay. "But H'Art stood out as uniquely prepared to take advantage of a new brand. After fourteen years' supporting the creative practice of artists with intellectual disabilities, H'Art of Ottawa is poised for re-visioning and rebranding. We are confident that we have an excellent Betterful partner and we're excited to get started on the rebrand."
H'Art hopes to find a new studio. A permanent gallery space. More community partnerships. But their most ambitious plan of all is to change Canadians' minds about this type of art. In the U.S., artists with similar disabilities benefit from respect and high demand. Not so here at home. H'Art is about to change all that, but they can't do it alone. That's where Betterful comes in.
Together, we'll re-launch H'Art with a bold new name, new logo, new colours, new style—and, importantly, a new, more accurate story to tell about who they are and why they matter. We'll help them transform their identity so that they can transform their artists' lives.
"We are thrilled to have the opportunity to work with the creative and strategic minds at McMillan," said H'Art's executive director Lin Rowsell. "A brand overhaul will no doubt make a profound difference in our ability to get our message out and reach more people who can benefit from our services."
On March 22, McMillan launched Betterful as part of its 20th anniversary celebration as a way to give back to its community. The goal was to find an organization with the desire—but not necessarily the means—to completely rebrand. Charities were invited to apply online (betterful.mcmillan.com), by submitting a short video describing what the organization could gain from a new brand.
McMillan and H'Art will work together on the rebrand for upwards of 12 months. The goal is to collaboratively craft an all-new and strategically sound organizational brand. The services on the project may include strategic messaging, naming, visual identity, and a plan for brand activation.
About H'Art of Ottawa
H'Art of Ottawa is an innovative and inclusive visual arts studio that supports and facilitates the creative practice of artists with intellectual disabilities.
The studio's unique art and literacy program fosters and promotes creative and cultural experiences, collaboration, self-expression, and self-determination. Exhibiting their work through the studio, galleries, and community venues, the artists participate in society in a meaningful way.