McMillan's Betterful Initiative Seeks to Rebrand a Deserving Regional Charity—for Free
Published Spring 2016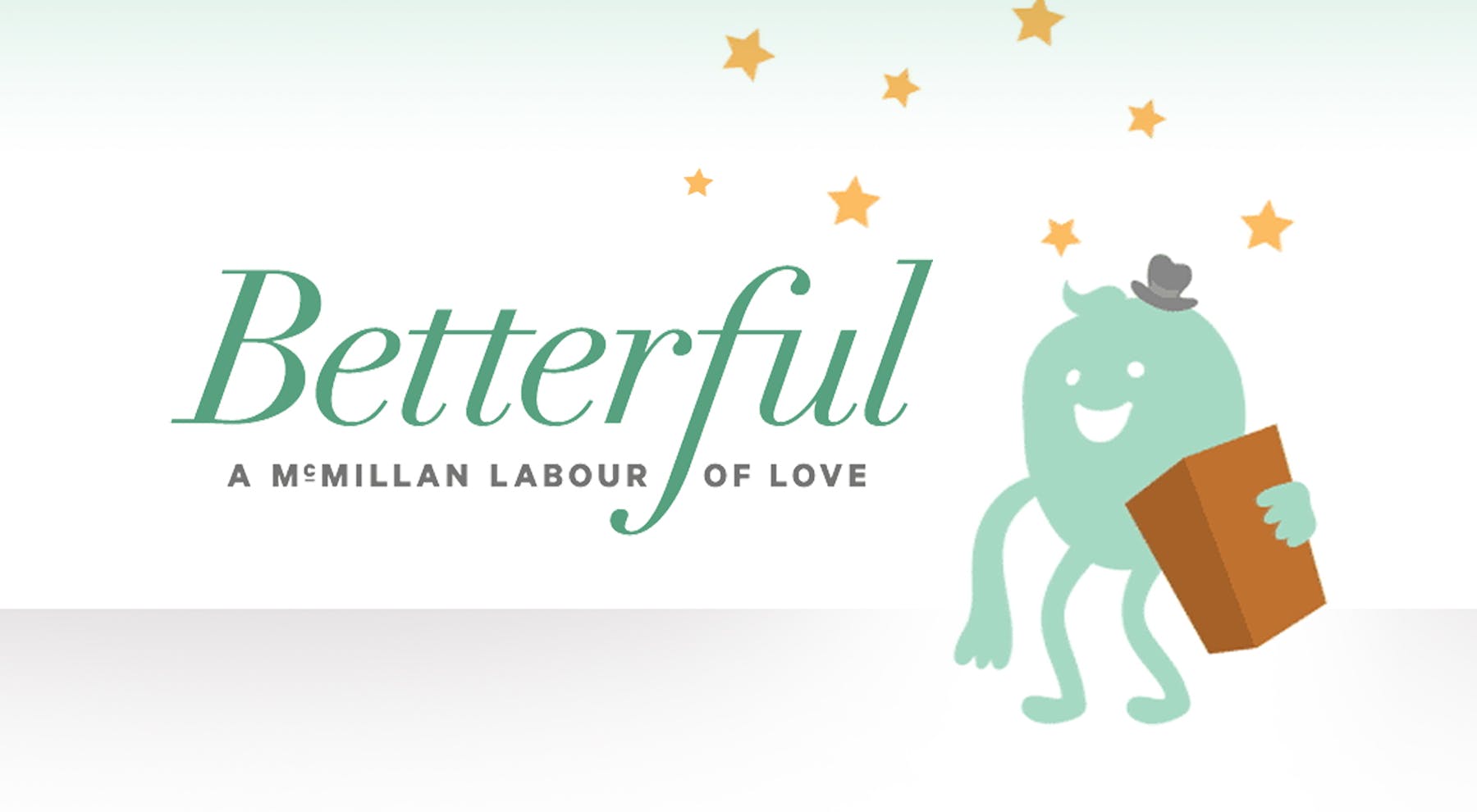 That's the promise of Betterful, a new initiative from Ottawa-based creative agency McMillan. The agency is seeking a charity with the desire—but not necessarily the means—to rebrand. While agency-charity relationships often focus on a single time-sensitive campaign, Betterful offers something more lasting: an immersive relationship that will last up to 12 months and culminate in a new, re-energized corporate brand. Services rendered may include strategic messaging, naming, visual identity, and a plan for brand activation. Essentially, whatever it takes to help the chosen charity have a much greater impact in the community.
"We're seeking a charity with the appetite for big, bold change," says McMillan president Rob Hyams. "Our goal is to help that charity build awareness with the confidence and visibility of a new brand. It's our way of giving back to the community that has been our home for 20 years, using the most valuable currency we have: our skills and experience."
McMillan has a history of producing award-winning creative for a notably diverse roster of cause-worthy clients, including the Ottawa International Animation Festival, Citizen Advocacy, the Mental Health Crisis Line, Opera Lyra, and currently the Shepherds of Good Hope, Ottawa's largest organization dedicated to serving the poor and homeless. Betterful continues this tradition by inviting charities of all types to apply. The only criteria are that they must be registered, must have their head office within the Ottawa city limits, and must demonstrate consensus among stakeholders that rebranding is a priority.
Those interested are encouraged to submit their application online at betterful.mcmillan.com. Submissions will be accepted from March 22 to May 17, 2016. The selected charity will be announced during the week of May 23.
For more information, please contact:
Maxine Patenaude
Engagement Strategist
mpatenaude@mcmillan.com
613-789-1234, ext. 338