Less shop.
More rock.
Published 2019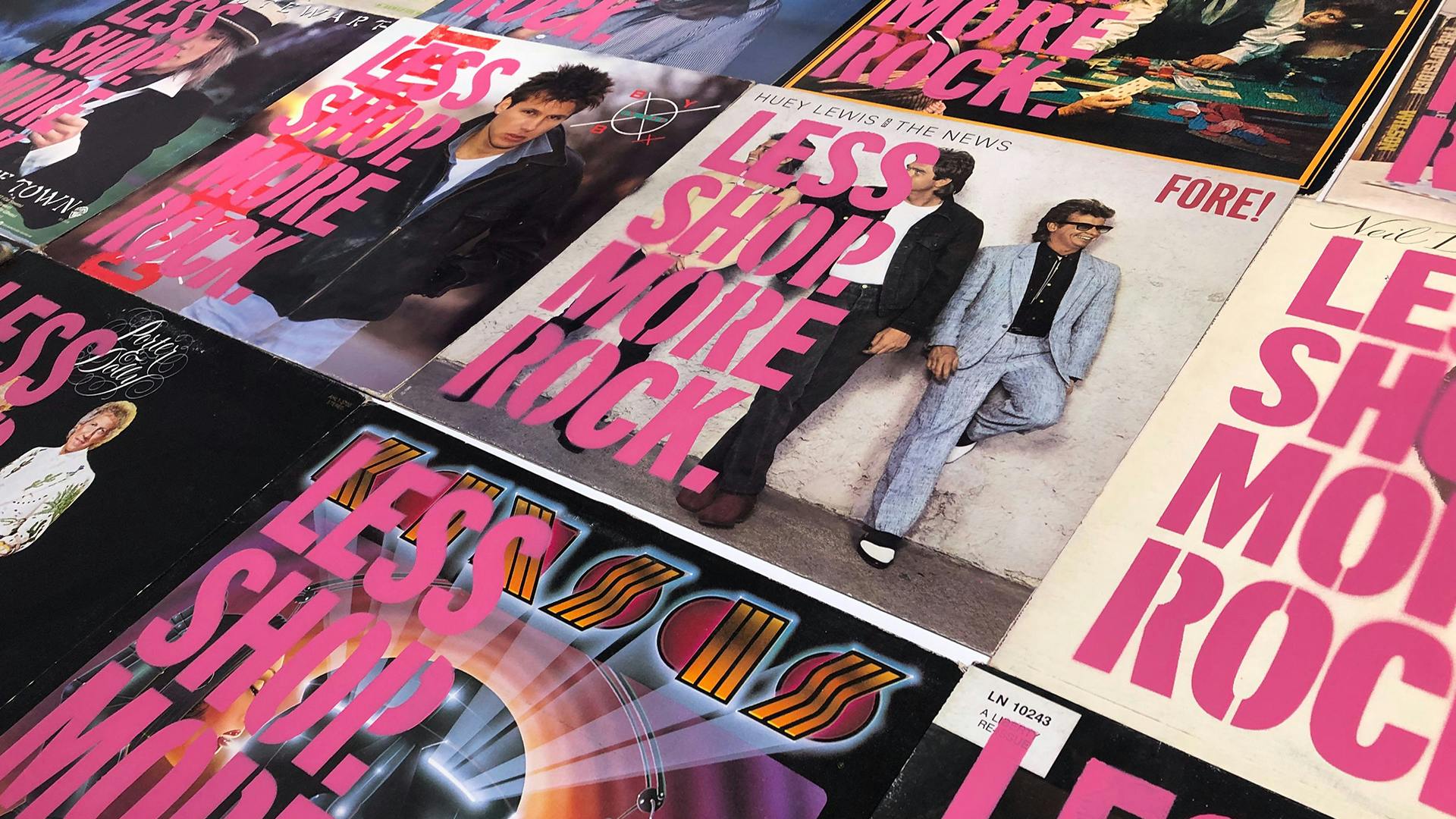 McMillan is gearing up for its second annual 613 Agency Rock-Off, Ottawa's only interagency battle of the bands, November 22 at the Rainbow Bistro.

The night will see some of Ottawa's top creative, design, and advertising agencies take the stage to raise funds for Girls+ Rock Ottawa, a volunteer-run organization that uses musical programming to foster empowerment, inclusivity, and community among girls and gender non-conforming folk.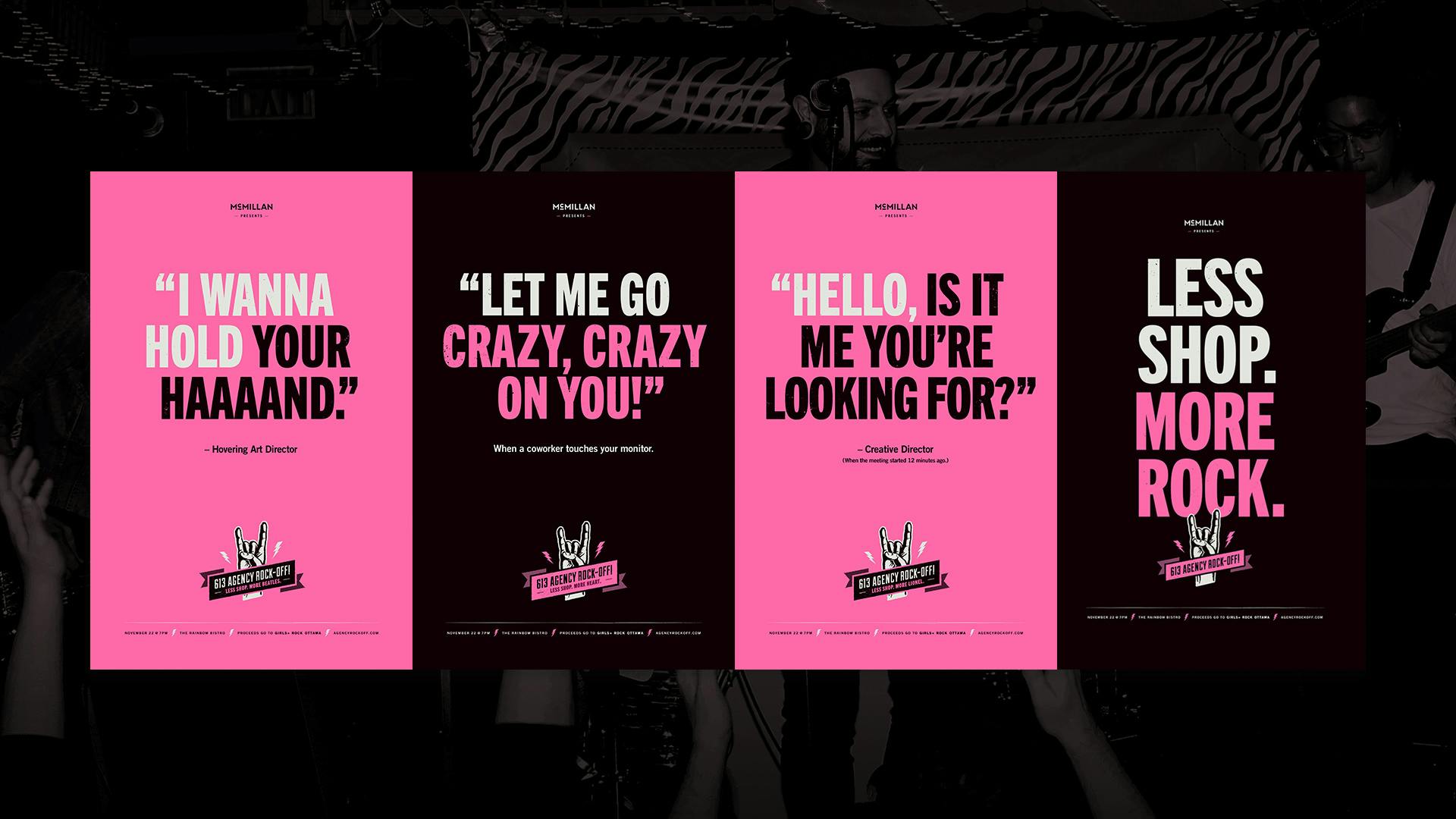 This year, the event's theme of "less shop, more rock" came to life with a poster series and direct-mail piece connecting famous rock lyrics to common industry pain points.

Agencies hitting the stage include Alphabet Creative (last year's winner), Banfield, Syncopate Media, Mediaplus Advertising, McMillan, and Salt.

Doors open at 7:00 p.m. with music running until midnight.

For tickets and more details, visit agencyrockoff.com.